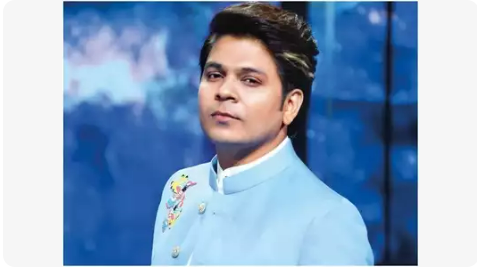 The horrific incident of two tribal women being paraded naked and molested by a mob at a village in the Senapati district of violence-hit
Manipur
, has left the country and a number of Bollywood celebs in a state of shock.
Akshay Kumar, Sonu Sood and a lot other fraternity stars were seen expressing their disgrace over the incident.
Bollywood singer Ankit Tiwari, too was seen strongly criticising the incident.Through a Twitter thread, he recently wrote, "Heart wrenching and disgusted by this absolutely evil and horrific act. I can't imagine what these victims and their families must be going through. I hope the culprits are sentenced to harsh punishments for such a heinous act #kuki #manipur"
He continued saying, "This is a country where we worship goddesses and poisoning our society our country with such shameful crime is in itself a loss of humanity. I am an artist and I keep travelling the world for my work. I have crew members including women, co stars, female lead performers, and their safety is our responsibility, I'm afraid I would think 100 times before travelling with my crew to a place where such gut wrenching acts are committed. Who will guarantee their safety? #kuki #manipur"
Finally, he said, "I have full faith in the jurisdiction and the government of my country and I humbly urge the higher authorities to give speedy justice to #kukiwomen and their families, ensuring that no one gathers the courage to perform such a shameful act again. #manipur #manipur"
Ankit has given major hits like Sun Raha Hai Na Tu from Aashiqui 2, Teri Galliyan from Ek Villian and many more.