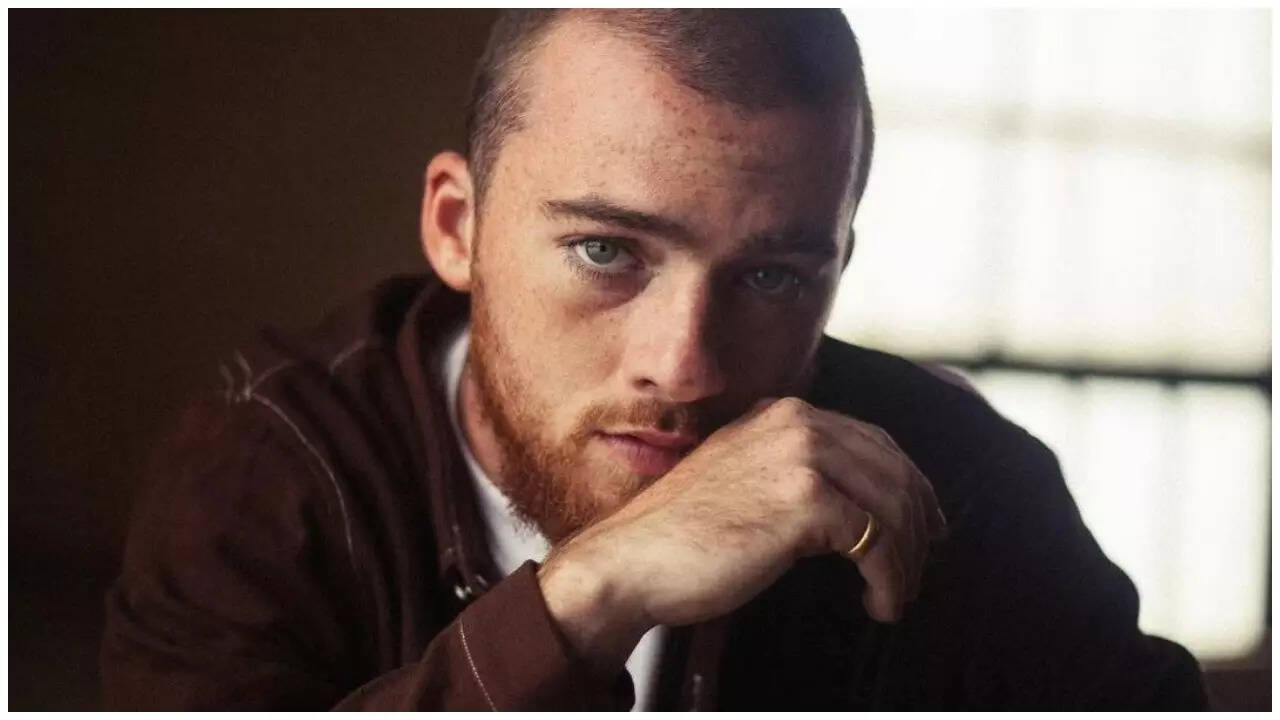 Angus Cloud, the actor who starred as the drug dealer Fezco "Fez" O'Neill on the HBO series 'Euphoria', has passed away. He was 25.
Cloud's publicist, Cait Bailey, said the actor died Monday at his family home in Oakland, California. No cause of death was given. In a statement, Cloud's family said goodbye to "an artist, a friend, a brother and a son."
"Last week he buried his father and intensely struggled with this loss," the family said.
"The only comfort we have is knowing Angus is now reunited with his dad, who was his best friend. Angus was open about his battle with mental health and we hope that his passing can be a reminder to others that they are not alone and should not fight this on their own in silence."
"We hope the world remembers him for his humour, laughter and love for everyone," his family added.
Cloud's stint in 'Euphoria' was his first acting gig. He was walking down the street in New York when casting scout Eleonore Hendricks noticed him. Cloud was resistant at first, suspecting a scam. Then casting director Jennifer Venditti met with him and series creator Sam Levinson eventually made him a co-star in the series alongside
Zendaya for its first two seasons.
To some, Cloud seemed so natural as Fez that they suspected he was identical to the character – a notion that Cloud pushed back against.
"It does bother me when people are like, 'It must be so easy! You get to go in and be yourself.' I'm like, 'Why don't you go and do that?' It's not that simple," Cloud told Variety. "I brought a lot to the character. You can believe what you want. It ain't got nothing to do with me."
The 'Euphoria' official social media handle put out a post remembering the late star with a black and white photo and a note that read, "We are incredibly saddened to learn of the passing of Angus Cloud. He was immensely talented and a beloved part of the HBO and Euphoria family. We extend our deepest condolences to his friends and family during this difficult time."
His on-screen brother, costar Javon Walton took to his social media handle to remember their happier times together on the sets in a post that read, "forever family."
News of his tragic passing took over social media by storm, with fans of the actor taking to Twitter to express their shock over and distress. Cloud's moving scene with co-star Maude Apatow singing to the lyrics of the song 'Stand By Me' from Season 2 went viral, with fans saying, "Angus Cloud came into Euphoria with no acting experience and then effortlessly created the show's most charming character. He had a long career ahead of him, but Fez alone will be an iconic character for generations. I hope he's at peace now."
"Angus Cloud died at only 25. 25 is way too f*****g YOUNG. this is so sick. please remember mental health is so important EVERYDAY. rest easy angus cloud. hope you found peace, wherever you are," tweeted a fan.
"I'm really sad over the Angus Cloud news. Fezco was my favorite character on Euphoria. He had so much talent, died way too young. Mental health is no joke," said another.
Here's how other fans reacted:
The part made Cloud the breakout star of one the buzziest shows in television. He had a supporting role in his first film, "The Line," a college drama starring Alex Wolff and John Malkovich that premiered earlier this year at the Tribeca Festival. Cloud was recently cast to co-star in "Scream 6." He's also made cameos in music videos for Juice WRLD, Becky G and Karol G.
The third season of "Euphoria" hasn't yet begun filming.
"We are incredibly saddened to learn of the passing of Angus Cloud," HBO said in a statement. "He was immensely talented and a beloved part of the HBO and 'Euphoria' family. We extend our deepest condolences to his friends and family during this difficult time."