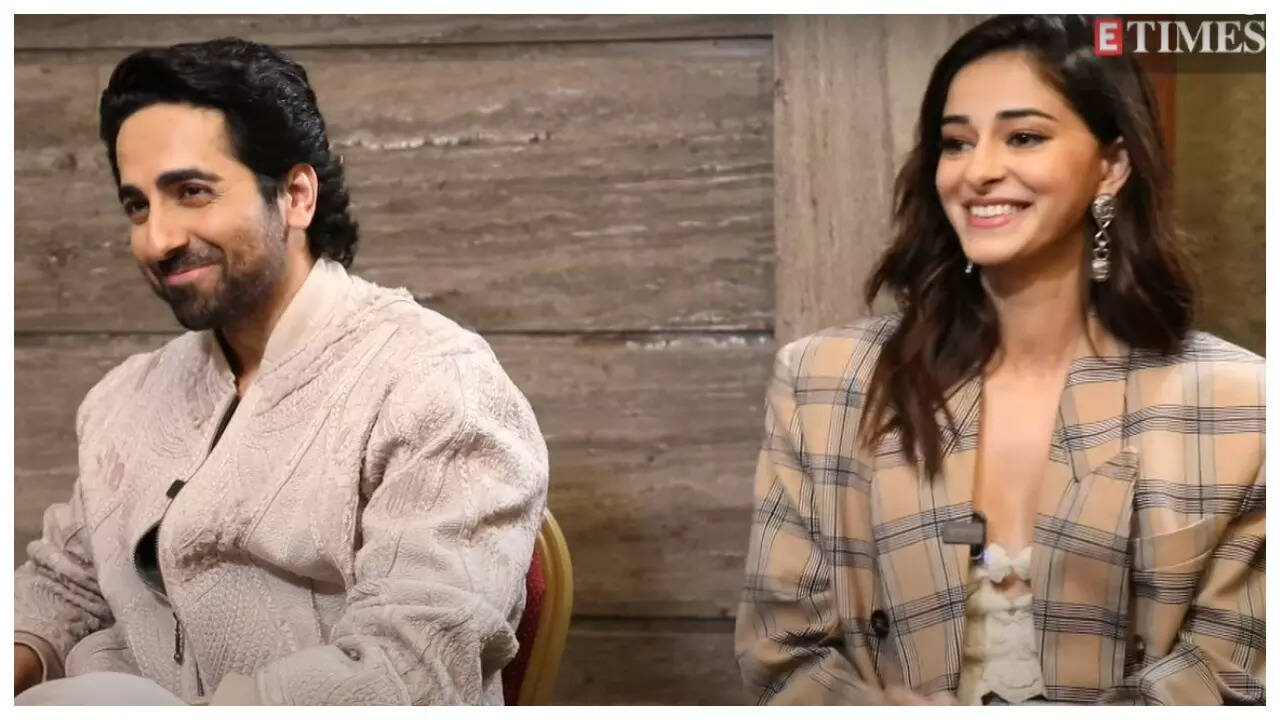 Ayushmann Khurrana is stepping out from behind the telephone to embody our favourite '
Dream Girl
'. Joining him for this wild, chaotic comedy, is Ananya Panday who will play his on-screen love interest whose hand comes with a set of terms and conditions.
As the two team up for the first time on-screen, ETime decided to put this 'love game' to the test with our little game of 'How Well Do You Know Your Co-star'.
In between the long shoots and make-up sessions, did the two have enough time to get to know each other? "Guess we'll find out," said Ananya, smirking and ready for the challenge.
Watch the video below:
Ayushmann Khurrana V/S Ananya Panday: How Well Do You Know Each Other? | Dream Girl 2
No points for guessing that it was Ananya who was off to a flying start firing facts about Ayushmann only she could tell. In the many secrets uncovered in the rapid-fire round, the actress revealed that while her hunky co-star may play the perfect funny-man on-screen, off-screen, it's a whole other story. When asked about the funniest trait of her co-star, Ananya said, "Can't say his jokes, definitely. I think his attempt at these jokes. That's funny."
Ananya had most of the answers to our questions, except the one about her co-star's name in the film 'Dum Laga Ke Haisha'. "Was it a… Ayushmann only? Was it an A?" she asked as Ayushmann laughed out loud saying, "No!"
After signing a heart as a 'hint', the actress confidently said, "Prem!"
The talk about the romantic flick brought back some school-day memories for the beauty who recalled, "I can tell you I saw 'Dum Laga Ke Haisha' on my school trip. And I told everyone, 'Let's go watch it.'"
Returning to screens with the sequel after four long years, 'Dream Girl 2' will see Ayushmann reprising his role as Karamveer, a small-town boy from Mathura, struggling to clear off his father's debts while also trying to win his love, Pari's hand in marriage. Unfortunately for him, the only way to hit happily ever after with his Dream Girl is through her father and his impossible conditions.
'Dream Gril 2' hits theatres on August 25.