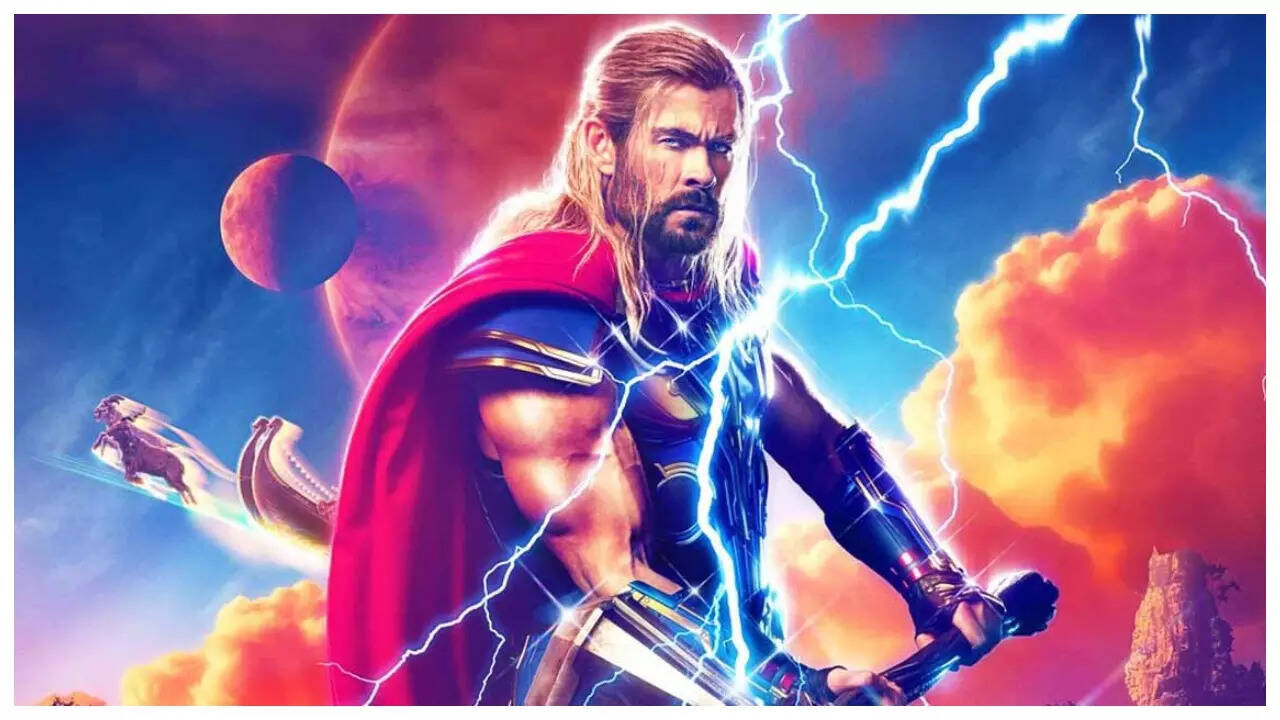 Chris Hemsworth has played the God of Thunder so many times, that there's no seperating him from the
Marvel
superhero
Thor
. Accoridng to the latest buzz, director Taika Waititi has hinted at a possible fifth instalment of the franchise.
In a recenty interview, the director who helmed 'Thor: Love and Thunder', one of the lowest rather Marvel films, revealed that Thor 5 is already being planned and the villain was teased to be someone more powerful than even the Goddess of Death, Hela.
Read Also
Brie Larson could not work with one co-star on 'The Marvels' sets- Details Inside
Brie Larson, a famous Hollywood actress, will appear in the sequel of Captain Marvel with Teyonah Parris' Monica Rambeau and Iman Vellani's Kamala Khan. But, she refused to work with two of her character's co-stars, Nemo and Tango, who play the role of Goose, as she is allergic to cats.
Twitterati hail Alia Bhatt's Indian accent in Heart Of Stone; take a dig at Priyanka Chopra's 'fake accent' in Hollywood movies
Alia Bhatt, the Bollywood actress, made her Hollywood debut in the spy movie 'Heart Of Stone', alongside Gal Gadot and Jamie Dornan. The film skipped a theatrical release for a digital release. Bhatt played the antagonist Keya Dhawan, who goes up against Gal. While other Indian stars featured in
As soon as reports about the next instalment of the film went viral online, fans were reminded about leading man Hemsworth being hesitant to take up another role as Thor after the negative reviews that came his way post the release of Love and Thunder.
In the throwback interview with Entertainment Weekly, Chirs said that he doesn't want to continue playing Thor until people are "exhausted" and "roll their eyes" when he appears on-screen.
The Australian actor has played the God Of Thunder in four solo films and nine Marvel movies altogether – Thor (2011), Thor: The Dark World (2013), Thor: Ragnarok (2017) and Thor: Love and Thunder (2022).
Expressing his doubts about taking up another role as the chracter, he said, "I don't want to continue to do it until people are so exhausted that they roll their eyes when they see me come on the screen as that character. If an audience wants to see it, and if there's something that we believe is exciting and fun, then great. I've loved being able to reinvent that character a few times. I don't have the answer yet, but I would love to try and [figure out] how we can do that again and keep it a little unpredictable."
Love and Thunder introduced two major new characters in the MCU, namely Hercules and Eternity. While one is known to be a villain in the comics, the other may just have a bigger role to play in the Multiverse saga that will culminate in Avengers: Secret Wars.