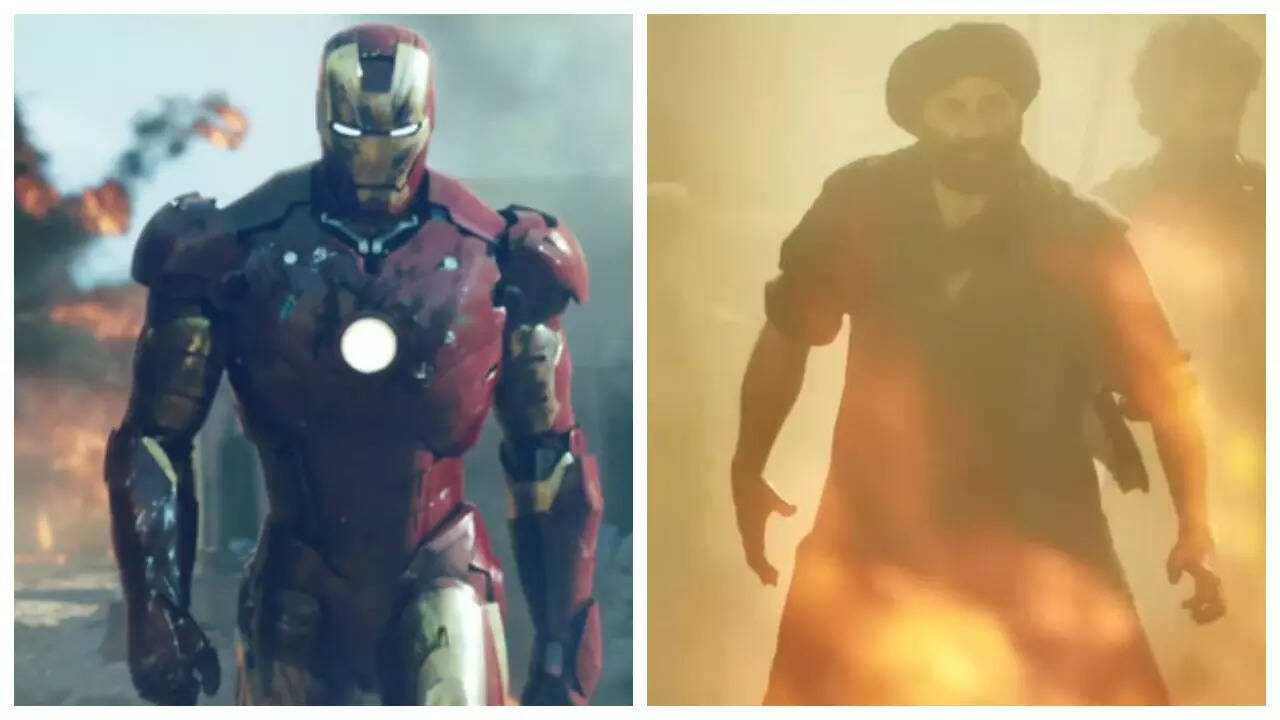 'Gadar 2', which marks Sunny Deol's return as his iconic character Tara Singh, set the cash counters ringing since debuting in theatres on Friday. The film opened to record-breaking numbers and raised an estimated Rs 40.10 crore net on its opening day, the makers said Saturday.
As the film continues its undisputed run at the box office, fans on social media were reminded of the time Hollywood icon Robert Downey Jr reacted to a post comparing his Marvel superhero character Iron Man to Deol's desi character.
Read Also
'Dhai kilo ka haath equals chalis crore ki opening': Salman Khan congratulates Sunny Deol, 'Gadar 2' team
As one of the most awaited releases of the week, 'Gadar 2' starring Sunny Deol and Ameesha Patel hit the theatres today, the team has been receiving appreciation from fans and critics but received a special shout-out from Salman Khan.
Nana Patekar, Yogi Adityanath, Bobby Deol and other celebs join Sunny Deol and Gadar 2 team at the special screening
A special screening of Gadar 2 was attended by Sunny Deol, Ameesha Patel, Nana Patekar, Uttar Pradesh Chief Minister Yogi Adityanath, Sunny Deol's son Rajveer Deol, Bobby Deol and wife Tanya Deol, Subhash Ghai, Aditi Govitrikar and Jackie Shroff among others.
The Facebook post from 2014 put the Hollywood heavyweight with the likes of Heath Ledger Hugh Jackman in direct comparison to Indian star Sunny Deol when it comes to their iconic 'explosion walk'. While most believed that it was the actor's PR team, Sunny fans were happy to assume that RDJ knew their hero.
Over the thousands of comments that flooded the post, some reacted by saying, "With all due respect, anyone can walk coolly when protected by the Iron Man suit. But no one can beat Sunny Deol whether it's walking in front of an explosion or in front of 100 enemies after killing 2 dozen of them with a hand-pump (courtesy: Gadar)."
'Gadar 2' is set in 1971 and follows Tara Singh's journey to Pakistan to rescue his son, Charanjeet Singh from the Pakistani Army. The original was set during the Partition.
According to the makers, the film has emerged as the second biggest opening of the year till now. Superstar Shah Rukh Khan's action film 'Pathaan' currently occupies the No 1 spot with an opening day collection of Rs 55 crore.