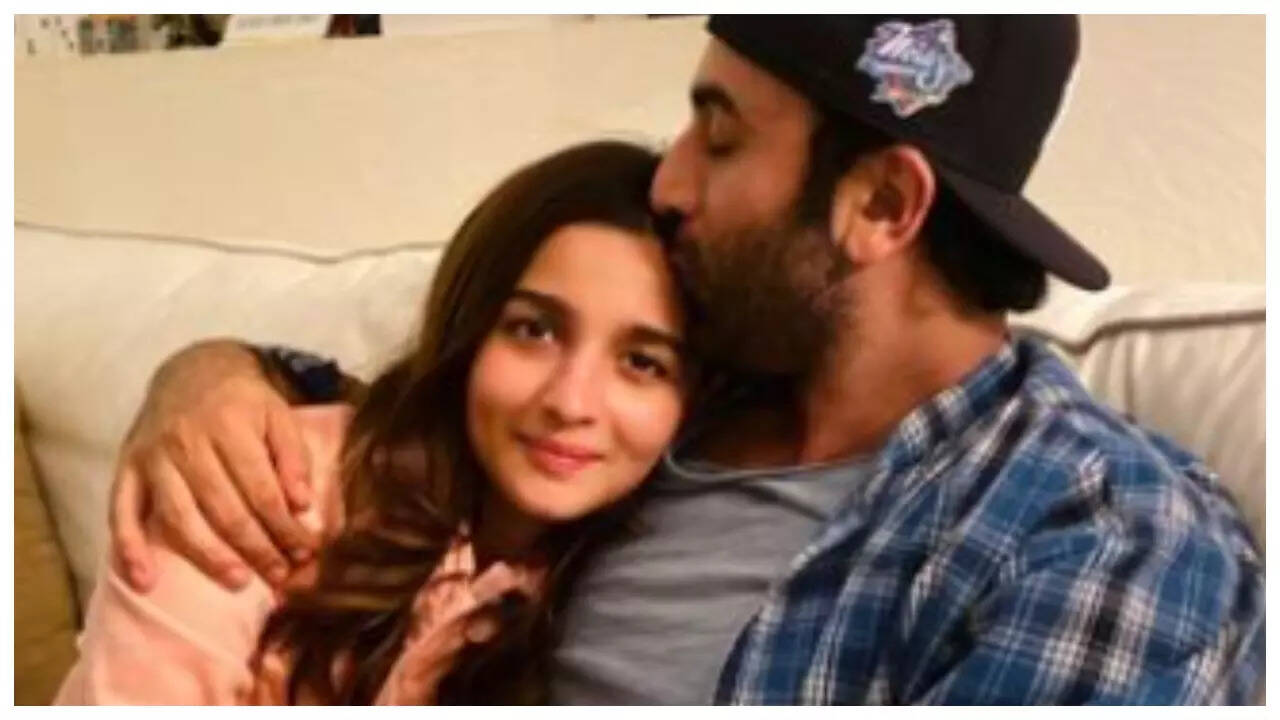 Alia Bhatt
on Wednesday surprised fans with an Ask Me Anything session on social media that had her answering questions on her movies, marriage and motherhood. The quick session on Instagram also served as the perfect platform for the star to address the controversy around
Ranbir Kapoor
being a 'controlling husband' and the 'red flags' in her relationship.
Sharing some never-before-seen loved up photos with her man, Alia gushed about Ranbir and called him her 'happy place' while adding that she can be her truest, 'most authentic self' with him.
A fan asked Alia a question about the 'Best thing about Ranbir Kapoor', to which she replied, "He is my happy place cause I can be my truest, most authentic self with him."
Alia also praised Ranbir's photography skills, saying he is her 'most favourite' photographer ever.
Another fan asked the actress, "What's a great way to deal with toxicity and criticism?" To this, the actress said, "Constructive criticism is the best way to grow… but words that are meant to hurt you can only (get) hurt if you let them.. No one can take who you are away from you.. cultivate a life so full of love and gratitude that toxicity wouldn't even REACH you."
Alia's reply is being viewed as a rather cryptic dig at haters pointing out flaws her in private life. Early the same day, social media users were slamming Ranbir after Alia revealed how he makes her 'wipe off' her lipstick as he likes the natural colour of her lips. The actress made the comment while shooting a makeup tutorial video with a fashion magazine. Several social media called out Ranbir's 'toxic' behaviour and called him a 'controlling husband' and even pointed out the 'red flags' in her relationship.
Besides commenting on her romantic relationship, Alia also opened up about being a mom to baby Raha Kapoor. A user asked, "How's your baby Raha?" Alia posted a photo of holding a sunflower and wrote: "Raha is 9 months now and she is pure Joy."
Another fan asked Alia: "How are you handling work and baby as a new mom? I feel so guilty at times." The actress replied "Parenting is a lifelong role. I don't think you can ever have all the answers or be perfect.. all I strive to do is live each day with love and only love .. because there's no such thing as too much love."
The actress who recently made her Hollywood debut last Friday with Heart Of Stone, shared a glimpse of her next project. She dropped the photo of a script which was titled 'untitled' and teased, 'Stay tuned'.
Ranbir and Alia got married on April 14, 2022 in a traditional Hindu ceremony at their residence in Mumbai. In November 2022, she gave birth to their daughter Raha.