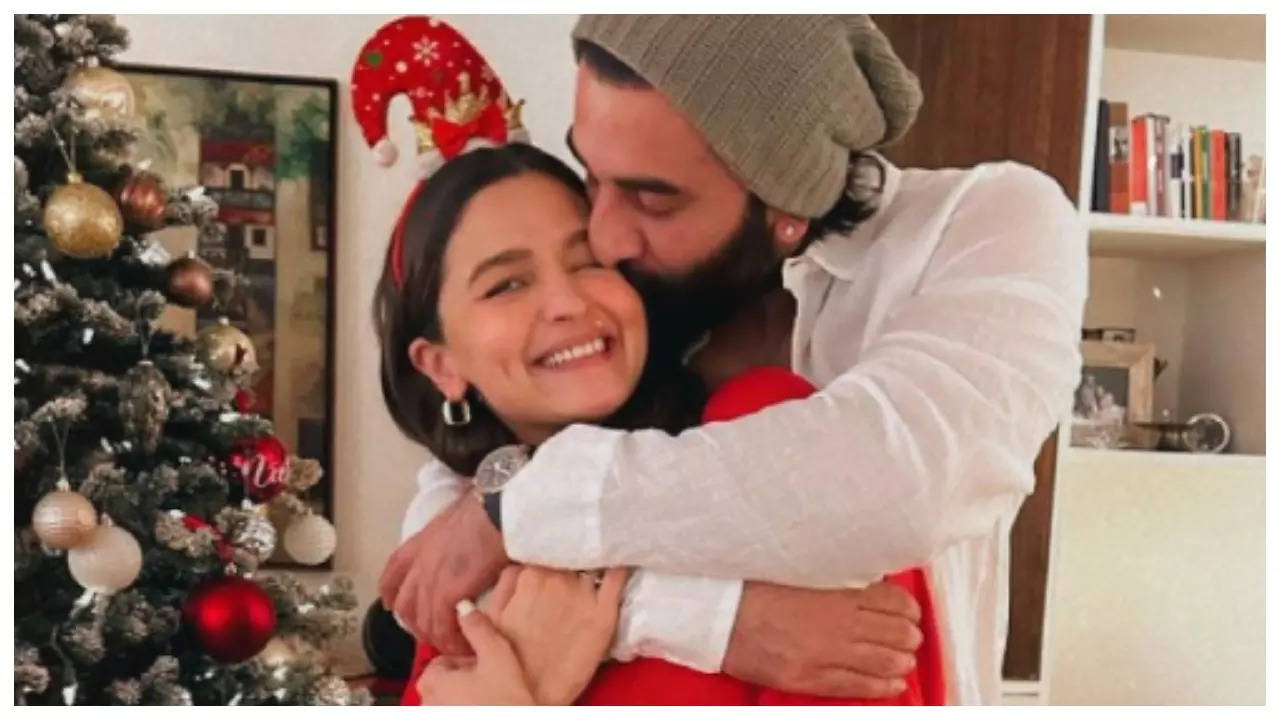 Fans of Bollywood actress
Alia Bhatt
were left feeling 'uneasy' and 'concerned' after she made some statements about her husband
Ranbir Kapoor
in a makeup tutorial video.
The actress shared a video of her beauty routine with the fashion magazine Vogue India, where she demonstrated her unusual way of applying lipstick and then wiping some of it off. The actress shared, "After applying the lipstick, I rub it off because, one thing, my husband, when he wasn't my husband, when he was my boyfriend as well, and we used to go out, he used to be like, 'Wipe that off', because he loves the natural colour of my lips."
"Girl run!" wrote a fan in the comments section after watching the clip that has over 55K likes.
"Wow that was so uncomfortable to watch. And wipe it off? No sirrrr," said another in the comments.
Concerned fans took to the comments section to slam Ranbir for his alleged 'controlling' behaviour and branded him as a 'red flag'. A fan even went on to share her disbelief about Alia, one of the most celebrated actresses in India is 'going through this'. "The more I listen about Ranbir Kapoor the more I feel scared for her. If your bf/husband is telling you to wipe your lipstick that the biggest sign for you to run! It is not cute or funny at all! Can not believe the most celebrated actress at this moment of India is going through this," the fan commented.
"Controlling Husband is always a RED FLAG," said another while adding emojis of red flags.
"You need to wipe off this futile Relationship and not lipstick," read another comment.
"Alia is determined to prove Ranbir is a red flag in every interview. Love the consistency," said another.
Another felt that the actress gushing about her marriage and husband, was 'not cute anymore'. A user wrote, "My husband, my wedding – gurrllll catch a breath. It's not cute anymore. Does she really have nothing substantial to talk about? And literally anything she says about Ranbir just portrays him as such an unlikable personality. This PR needs to stop ASAP! Focus on your acting career bro. Your wedding was amazing but it's about time you MOVE ON!"
Alia and Ranbir wed last year in a private wedding. The couple is parents to 1-year-old Raha Kapoor. On the work front, Alia made her Hollywood debut last Friday in the film 'Heart Of Stone'. She also has an interesting line-up, including Farhan Akhtar's 'Jee Le Zara'. Ranbir, on the other hand, will next be seen on the big screen in 'Animal'.