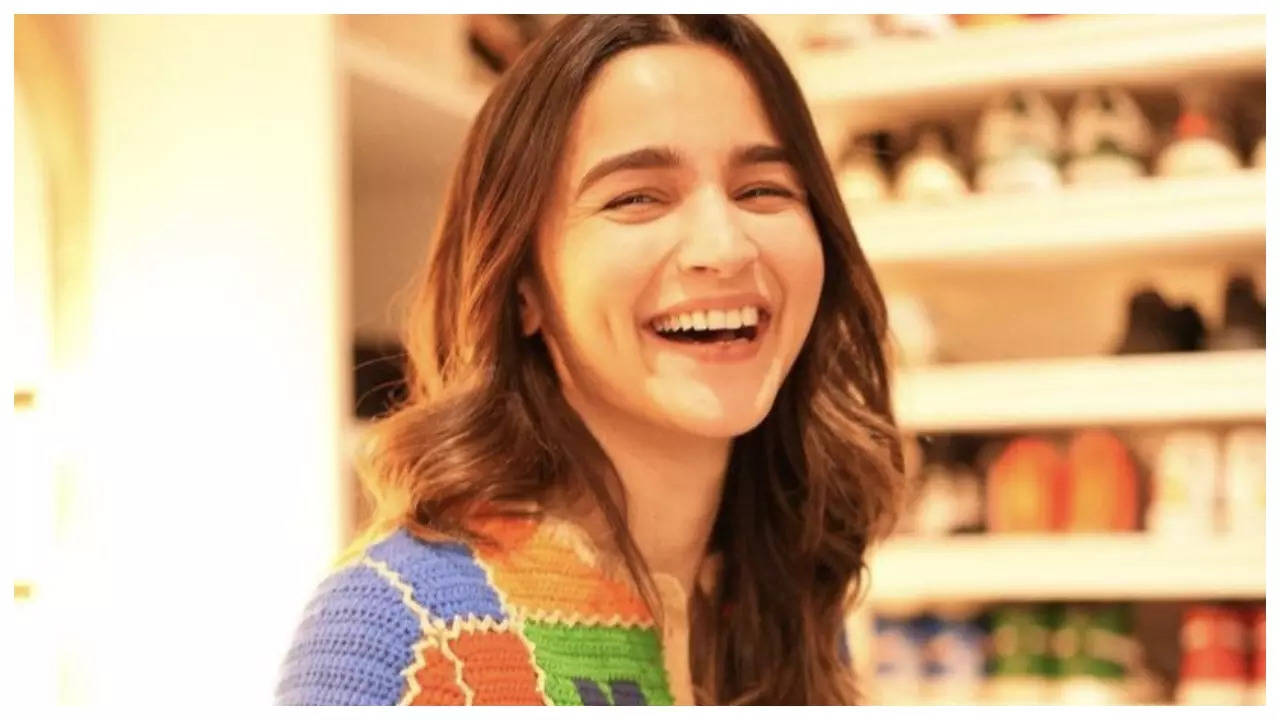 Alia Bhatt
is a doting mother to Raha and can never stop gushing over her baby girl. The actress was recently asked to name one thing that she does everyday. Alia was quick to quip that she would never miss her workout, but things have changed after the birth of Raha.
Taking fan questions on '21 with Gucci' video, Alia revealed that her daily routine has changed after the birth of her baby girl.She stated that one thing she must do everyday as long as she is with Raha is to 'give her a big tight hug and a big kiss'. And this is not a once a day gesture, Alia revealed that she cuddles and kisses Raha numerous times a day.
Alia Bhatt recently marked her Hollywood debut with OTT movie 'Heart of Stone', co-starring Gal Gadot and Jamie Dornan. The actress was recently asked why she wasn't seen promoting the movie. Replaying to the same, Alia revealed that the team did not promote their film in solidarity with the Screen Actors Guild-American Federation of Radio and Television Artists (SAG-AFTRA) strike. "As a team, we stand behind the SAG-AFTRA strike, and as a mark of solidarity, we haven't been promoting the movie. However, I've been seeing all your messages and the outpouring of love. Thankful for you all. Sending all the love right back to you," Alia had shared on Instagram.