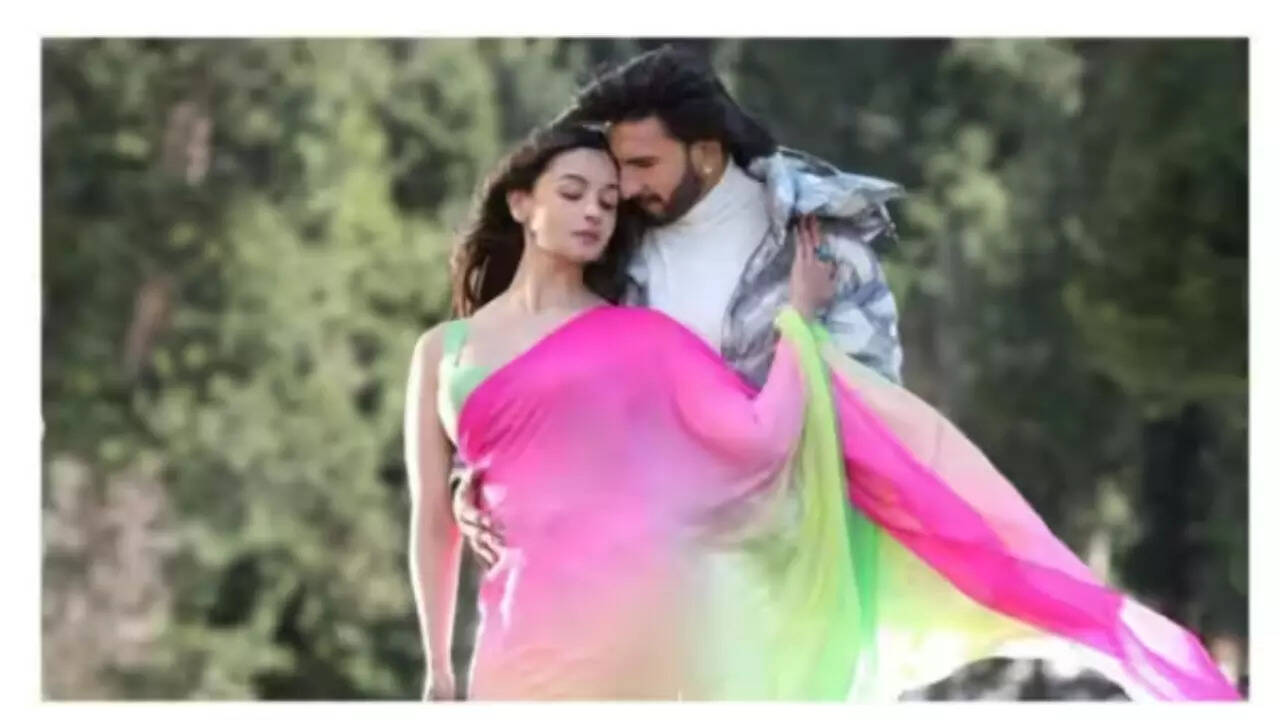 Alia Bhatt
and Ranveer Singh are currently promoting their upcoming movie, 'Rocky Aur Rani Kii Prem Kahaani'. Ahead of the film's release, the duo have been touring the entire country for promotions and they recently made a pit stop at Kolkata in West Bengal.
During an interaction with the media, Alia opened up on wearing chiffon sarees in the freezing temperature of Kashmir, while shooting for the song, 'Tum Kya Mile'.
She said, "In those conditions, I had to wear chiffon sarees, but what many people don't realise is that the team takes great care of the actor on the set. You don't see the heaters around, the leg warmers I had on, and how Ranveer, who was wearing jackets, would keep putting them on me in-between takes to provide some respite. But I must praise myself a bit, I am a trooper in that sense. I go with the flow and I am always focused on getting the job done. Wearing a puffer jacket over that chiffon saree would have taken away the beauty, so I was happy doing it as I got to live my dream."
Earlier, Karan Johar had also apologised to Alia for making her wear sarees in that weather. He had taken to Instagram and wrote, "This is also the first shoot Alia did after the birth of her angel, and I remain in apology for freezing her in Manish Malhotra chiffons… in sympathy, I fell drastically ill through the shoot (a karmic punishment perhaps). Ranveer was nervous as this was his first lip-sync mountain love song, but he was a real trooper."
Rocky Aur Rani Kii Prem Kahaani, co-starring Dharmendra, Shabana Azmi and Jaya Bachchan will hit theatres on July 28.