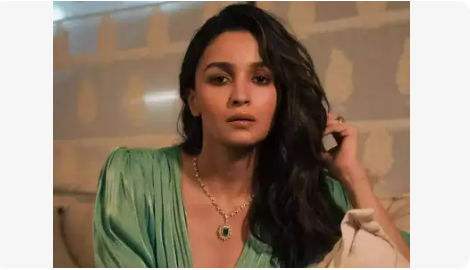 Alia Bhatt
recently opened up on being overtly critical of her body when she was younger and battling weight issues.
In an interview to Harper's Bazaar, Alia said that one of the things she was so surprised by was how miraculous the human body is after her daughter Raha was born. She further added that your body supports you, takes care of you and is so beautiful and also, so much work.
She further said that when she was younger, she was a bit critical of her body, but this is what she would tell her younger self: 'you have years ahead of you.
Don't worry about the way your body looks'.
While Alia is on a professional high, her husband Ranbir Kapoor recently received severe backlash on social media after Alia Bhatt's confession that he makes her wipe-off her lipstick. Netizens had called Ranbir "a controlling husband and red flag". Now, some old problematic comments of the actor on Alia, Katrina Kaif and Anushka Sharma have also gone viral on the internet.
In one of the posts shared on a social media platform, Ranbir was quoted as saying, '…Jab ladki ka dil toot-ta hai, ek baar unka upper lip aur eyebrows set ho jaye, toh bohot jaldi koi aur set ho jayega (When a woman is heartbroken, all she needs to do is go to the salon, and before you know it, she has moved on to someone else). In another post, Ranbir calls Bhatt 'a very loud personality.'
While another post quoted Ranbir as saying, 'Anushka is the anxiety queen. She takes anti-anxiety pills even if she has to have a conversation because she is frantic.'
Ranbir's comments have obviously not gone down well with netizens. One user wrote, 'So happy that this man child is finally called out. Anushka's anxiety one was the worst. I have high functioning anxiety and I take meds for it and if someone looked into my medical cabinet and then out me in front of everyone, I will smack them in the face'.