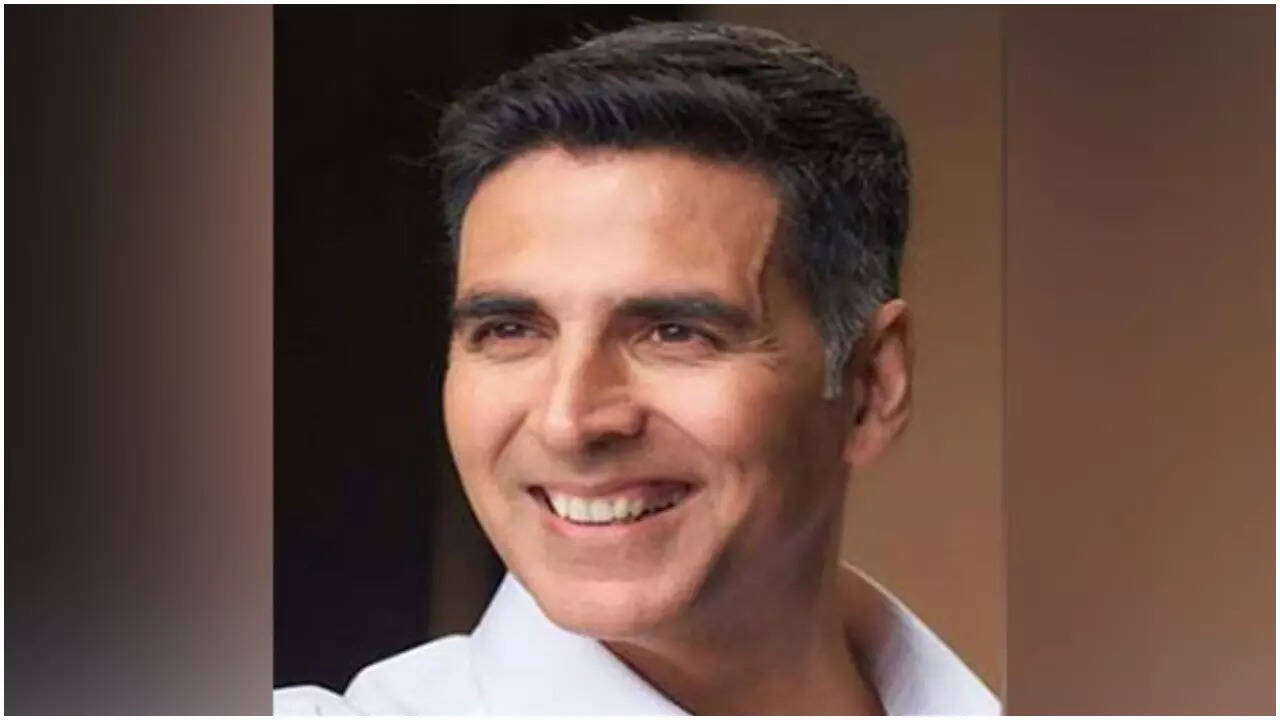 After seeing a big jump in collections on Independence Day, 'OMG 2' appears all set to hit a century at the box office.
Overwhelmed with the positive response that the film has garnered since its theatrical release, actor Akshay Kumar on Thursday not only expressed gratitude to moviegoers but also wished success for 'Gadar 2', which is also making waves at the box office.
Akshay took to Instagram, sharing a short clip from the movie along with a 'thank you' note.
He wrote, "A big thank you to our audiences for all the love for #OhMyGadar and giving us the greatest week in Indian Film History!"
Embed Instagram Post Code Generator As per trade analyst Taran Adarsh, OMG 2's total collection stands at Rs 79.47 crore at present.
Embed Instagram Post Code Generator Adarsh posted on Instagram, "#OMG2 continues to win hearts and mint money, after the big jump on #IndependenceDay… Will hit CENTURY [Rs 100 cr] in Weekend 2… Fri 10.26 cr, Sat 15.30 cr, Sun 17.55 cr, Mon 12.06 cr, Tue 17.10 cr, Wed 7.20 cr. Total: ₹ 79.47 cr. #India biz."
On Independence Day, the Akshay-starrer raked in Rs 17. 10 crores at the box office.
"#OMG2 is trending EXCEPTIONALLY WELL, the jump on #IndependenceDay is an EYE-OPENER… Fri 10.26 cr, Sat 15.30 cr, Sun 17.55 cr, Mon 12.06 cr, Tue 17.10 cr. Total: ₹ 72.27 cr. #India biz… #OMG2 is displaying strong legs at the #BO," Adarsh posted on X.
"Let's face it, the clash with #Gadar2 has eroded its true potential… #OMG2 would've easily collected much, much more, if it hadn't released alongside a Tsunami called #Gadar2," he added in his post.
Despite facing tough competition from Sunny Deol's 'Gadar 2', 'OMG 2' has fared phenomenally well at the box office.
On day 6 'Gadar 2' minted a total of 261.35 crore.
Adarsh post read, "TYPHOON – TSUNAMI – HURRICANE, that's the power of #Gadar2 at the #BO… Yet another ₹ 30 cr+ day [working day]… UNSHAKABLE and UNAFFECTED, especially in *mass pockets*… Fri 40.10 cr, Sat 43.08 cr, Sun 51.70 cr, Mon 38.70 cr, Tue 55.40 cr, Wed 32.37 cr. Total: ₹ 261.35 cr. #India biz."
Helmed by Amit Rai, 'OMG 2' also stars Pankaj Tripathi and Yami Gautam in lead roles. The film piqued the interest of the audience since the makers unveiled the film's posters and teaser. Several reports claimed that the film was put on hold by the censor board as it wanted to tread with caution due to its overtly religious theme.
However, the Central Board of Film Certification (CBFC) cleared the film for release with some cuts. The censor board gave an 'A' (Adults Only) certification to the film.
'OMG 2' marked Akshay's 10th Independence Day release and seems to have turned the tide in his career after a string of flops.