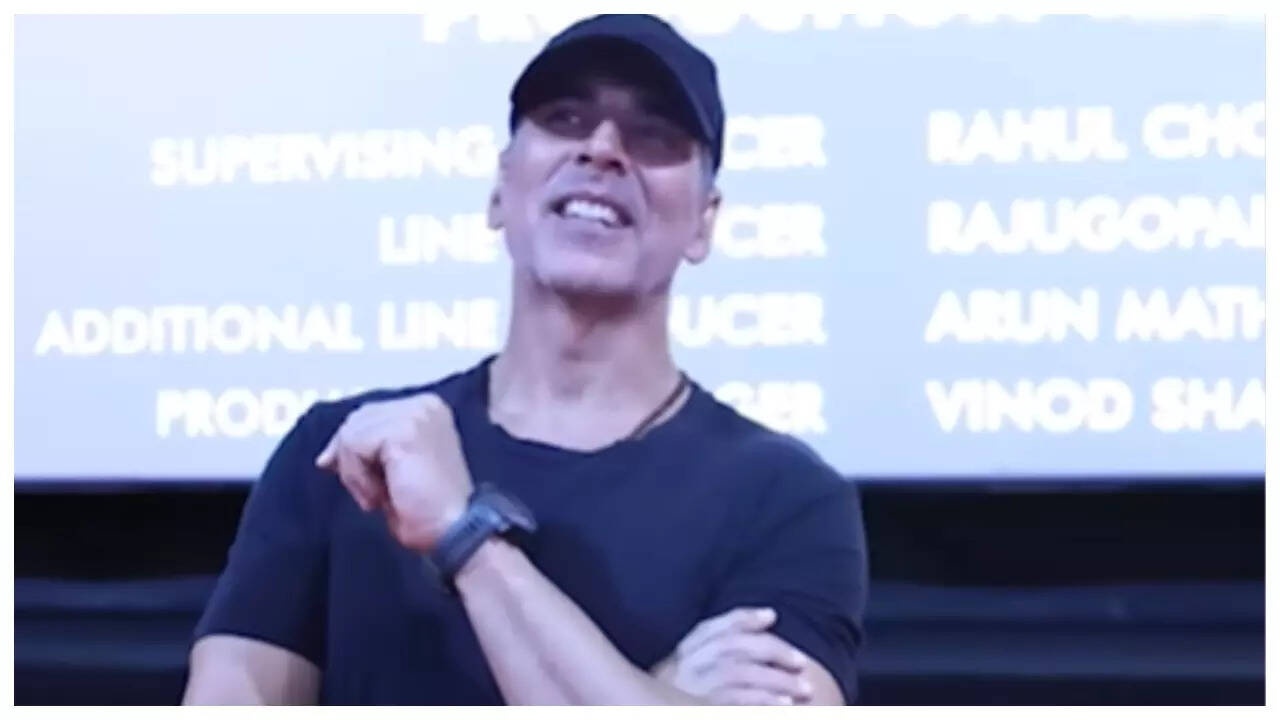 Bollywood star
Akshay Kumar
surprised fans at a cinema, when he showed up at a screening of 'OMG 2'. The film which also stars
Yami Gautam
and Pankaj Tripathi in lead roles, minted over Rs 25 crore at the domestic box office in two days of its release. The film which was given an 'A' certificate, saw good growth in collections over the weekend, thanks to great reviews and good word of mouth.
After the film's screening, several cinema-goers, young adults, fans and even parents expressed their disapproval of the 'A' rating awarded by the Central Board Of Film Certification (CBFC).
"The movie immerses you in its gripping narrative and thought-provoking themes, undoubtedly deserving of a UA rating," wrote a Twitter user.
Another said in agreement, "This movie deserves a UA rating for its impact on audiences of all age groups."
Akshay visited a theatre over the weekend to take back some first-hand audience reactions. In a clip, the actor is seen smiling to hear the positive feedback. "Kamaal ki baat bataun, pehli adult film hai joh teenagers ke liye bani hai. Actually yeh sab school main dikhana chahiye (The funny thing is that this is the first adult film which is made for teenagers. This should be shown in schools)," Akshay said to the audience, who couldn't agree more.
After the screening, a couple of parents who were at the show said, "We should start this petition to take off the Censor Board's A rating."
"It has to be U/A. Everyone has to see this movie," said another fan.
Another added, "A certificate ko hatake U/A certificate karwana chahiye."
Written and directed by Amit Rai, 'OMG 2' features Tripathi as a devotee of Lord Shiva named Kanti Sharan Mudgal and Kumar in the role of a messenger of God. Yami Gautam plays a lawyer.
The film touches upon various social issues faced by teenagers and the importance of sex education in schools.
Prior to the release on Friday, Akshay and the team went all out to contest the A certification given by the CBFC. Despite making 'modifications' to the film, the Censor Board still awarded the film an A certificate instead of a U/A certificate that allows teens under 18 to watch the film under parental guidance.
The movie is a sequel to the 2012 film 'OMG – Oh My God!', which starred Akshay Kumar and Paresh Rawal in lead roles.