Together,
Akshay Kumar
and Pankaj Tripathi have created a sensation with their latest film OMG 2. The film talks about the importance of sex education for kids. The response to the film has been so great that fans are running campaigns and urging the censor board to recertify the film and give it a UA certificate instead of Adult only, so that more and more youth of the country can watch the film.
मेरे मित्र और सह कलाकार @TripathiiPankaj के पिताजी के देहांत के समाचार से बहुत दुःख हुआ। माँ बाप की कमी कोई पूरी नहीं कर सकता। प्रभु उनके पिताजी की आत्मा को अपने चरणों में जगह दें।ॐ शांति 🙏

— Akshay Kumar (@akshaykumar) August 21, 2023
Pankaj Tripathi however is bereaved as he got the news of his father Pandit Banaras Tiwari's demise.The actor who was shooting in Uttrakhand urgently left for his hometown in Bihar to perform the final rites of his father.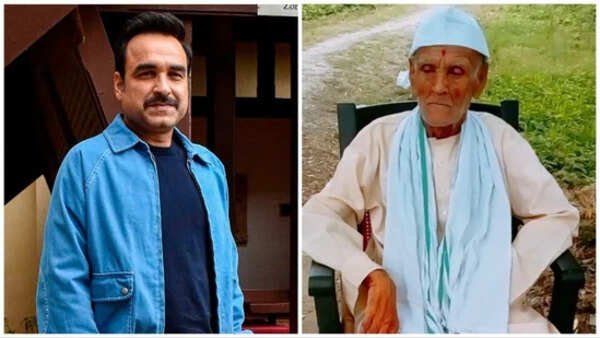 Akshay Kumar, who had personally recommended Pankaj Tripathi for the role Kanti Sharan Mudgal, sent his condolences to the actor. He wrote, "मेरे मित्र और सह कलाकार @TripathiiPankaj के पिताजी के देहांत के समाचार से बहुत दुःख हुआ। माँ बाप की कमी कोई पूरी नहीं कर सकता। प्रभु उनके पिताजी की आत्मा को अपने चरणों में जगह दें।ॐ शांति (I'm extremely upset and saddened by the news of my friend Pankaj Tripathi's father's demise. No one can fulfill the void left behind by the death of their parents. Hope God gives him space close to him. Om Shanti)
In an earlier interview, Pankaj Tripathi had revealed that it was Akshay Kumar who had recommended his name to the director Amit Rai for OMG 2, as the director was not too aware about his work. He also added that when Amit Rai was narrating the story to him, Akshay Kumar was present on video call and after a point he took over from the director and continued to narrate the film over the next few days.The actor also highlighted that the film always belongs to the director, but OMG 2 belongs as much to Akshay Kumar as without him the film could not have been made.