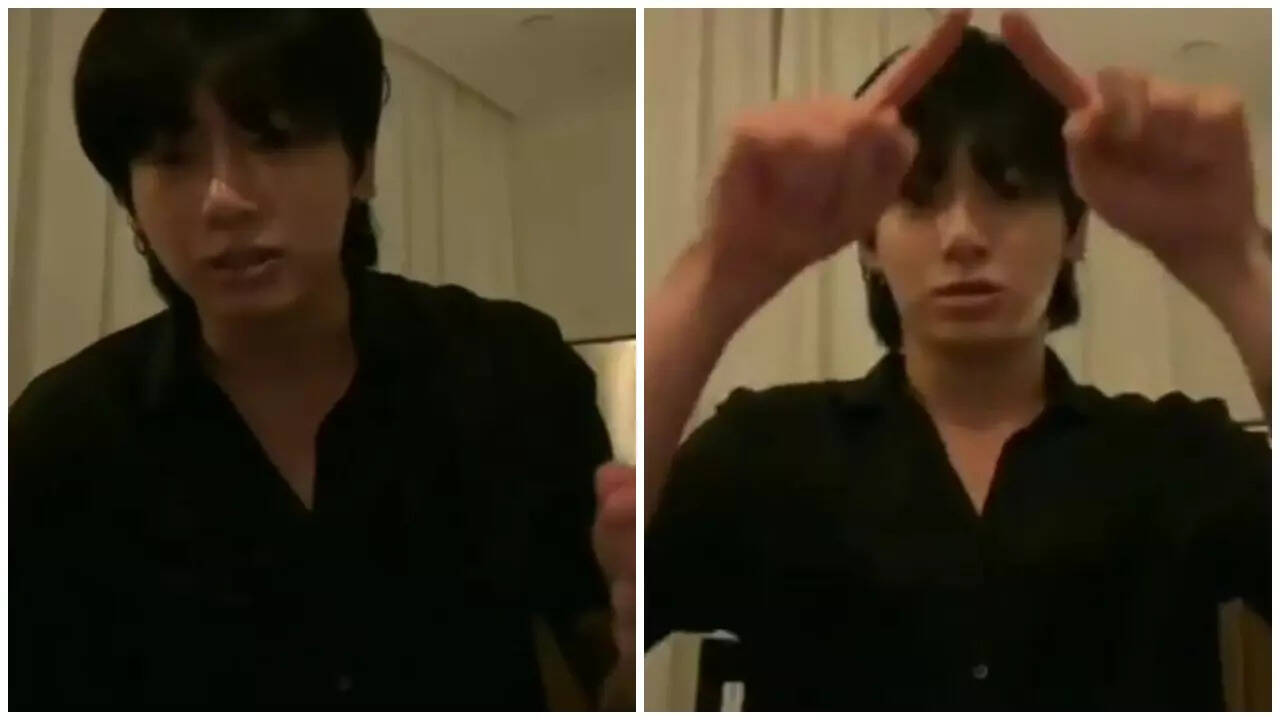 BTS member Jungkook sent his Indian fans into a tizzy when he opened up about his love for Indian food during his latest live session on Weverse. While interacting with his fans, the South Korean singer spoke about his liking for chicken makhani and naan.
In a candid chat with his fans, the star was asked if he had Indian food. To this, he said, "Someone asked if I've ever tried Indian food.
Chicken makhani. You know naan? You dip it in the curry and eat it. I really love that. Eating it with curry. God, I want to eat it so bad. It'd be delicious. I'm hungry."
The star had fans saying "aww" when he used his hands to make a triangle and describe the flat bread called naan. Sharing the clip of the superstar, a fan wrote, "Look how precisely he's talking about chicken makhani and curry to dip naan in. From nag Champa→ 3 idiots →namaste→nattu nattu→ liking Bollywood movie →liking Indian Food us Desi ARMY keeps winning."
"OMG FIRST JUNGKOOK SAID HE'LL COME TO INDIA IN THE MORNING NOW HE HAD CHICKEN MAKHANI & NAAN," said an excited fan.
Another commented, "I am so happy because he knows some Indian food"
Meanwhile, others fans dubbed the singer as their very own 'desi boy' for his comments about the country and even his desire to perform here. The star made headlines when he revealed that he not only watched RRR, but also loved the Oscar-winning song 'Naatu Naatu' and even nailed the spic choreography. Interestingly, Jungkook is not the only BTS member who loves Indian food and culture. Fellow band mates including RM, Jimin and SUGA have also shared their love for Indian movies, music and food.
During his chat with his fans, Jungkook also talked about BTS member Kim Taehyung visiting him during the music show. "oh yea today Taehyung hyung came before the encore! so we talked and then when the prerecorded thing aired, I still go up for ARMYs so I went up on stage and then it got really loud so I was like ??? and saw Taehyung hyung came up!," he said.
Later he wrapped up the conversation by saying, "have to do it with Kim Mingyu… and I'll talk to the company about it. yes I will leave now! Mingyu-yah, let's film it! I'm gonna leave now sorry. I'm a little tired today. so I really have to sleep. I'm gonna go first. i'm tired bye!"