After Rana Daggubati was accused of taking a dig at
Sonam Kapoor
with his comments at an event in Hyderabad, he took to social media handles to lend a clarification and an apology for the same.
Now, Sonam has taken to her Instagram handle to share a post about 'small minds discussing people' that seems to have been directed at Rana.
Check out her post here: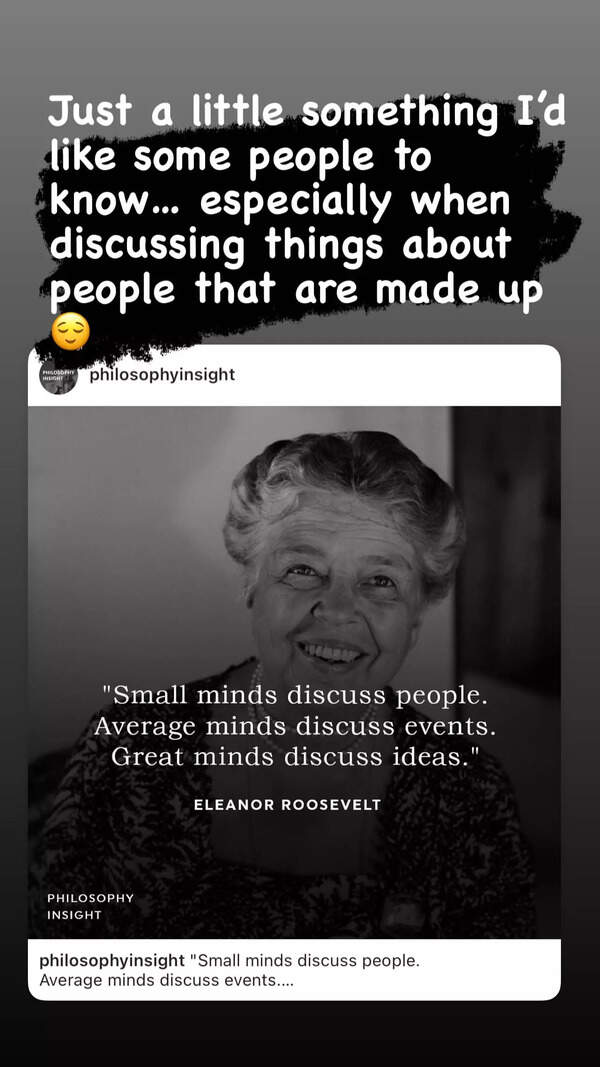 The post read, 'Small minds discuss people, average minds discuss events, great minds discuss ideas'.The actress further added, 'Just a little something I'd like some people to know. Especially when discussing things about people that are made up'.
In a viral video from an event, Rana was heard sharing an incident about Dulquer and a 'leading Bollywood actress'. Rana applauded Dulquer's patience and took a dig at the actress saying she was speaking to her husband over the phone about shopping while making the entire crew wait.
While the actor didn't mention anyone's name, netizens were quick to make their conclusions that Rana was referring to Sonam and that the incident was from the shoot of 'The Zoya Factor'.
In a post, Rana wrote, 'I am genuinely troubled by the negativity that has been aimed at Sonam due to my comments, that are totally untrue and were meant entirely in a light-hearted manner. As friends, we often exchange playful banter, and I deeply regret that my words have been misinterpreted. I take this opportunity to express my heartfelt apologies to Sonam and Dulquer, both of whom I hold in great esteem. I hope this clarification puts an end to any speculation and misunderstanding. Thank you for your understanding.'