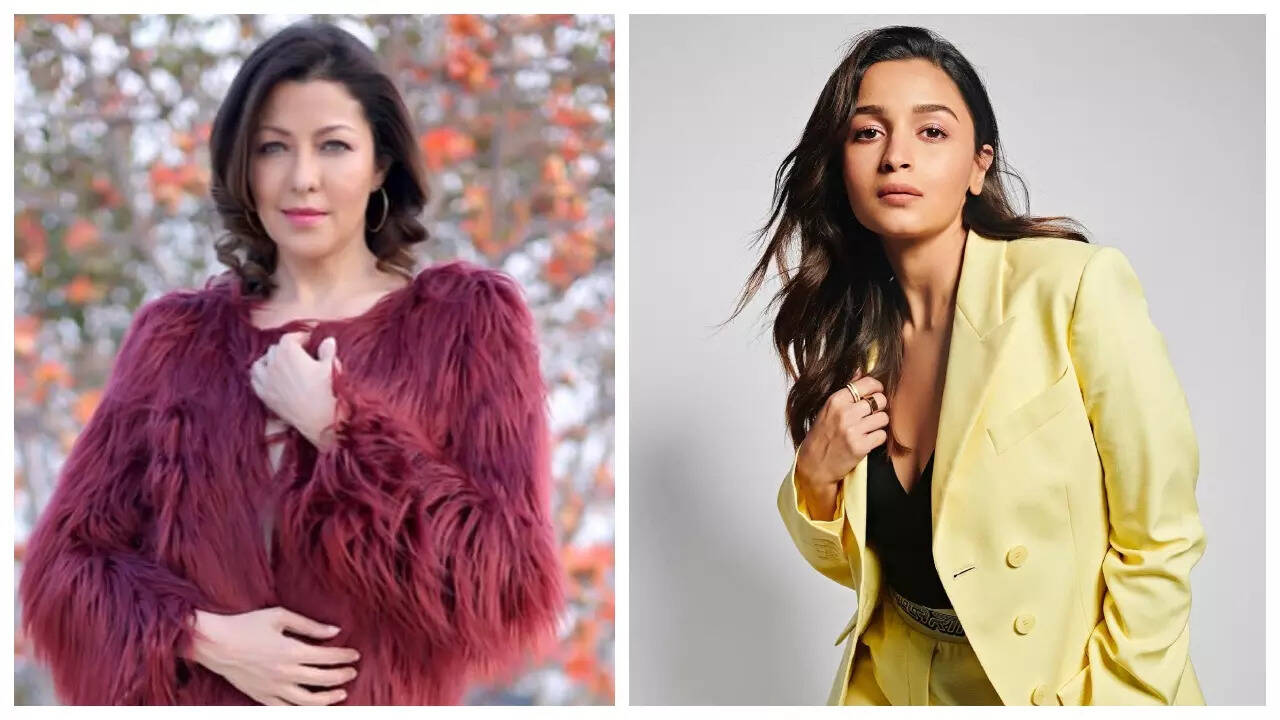 Aditi Govitrikar started her career pursuing medicine, won the title of Mrs World in 2001 and eventually ventured into acting. The actress, who is all set to launch her own beauty pageantsoon, sat down with ETimes for a tête-à-tête where she spilled the beans on how the acting bug bit her, actors she admires from the younger generation, the OTT platform and more.Excerpts…
Coming from a medical background, how and when did the acting bug bite you?
I was pursuing my medicine when a photographer friend Himanshi Seth suggested we should take some pictures. I landed up participating in a Gladrags Supermodel contest because I thought it would be a good experience to try something new. Coincidentally, I won, went on modelling for many products and became a successful model. Acting was not on the agenda at all. However, when I was offered 'Thammudu' alongside Pawan Kalyan at that time, I simply couldn't refuse. Enjoying the process of shooting for films later grew on me and so went my trajectory of life in that direction.
You have often been called 'beauty with brains'. Who according to you fits the title from the younger generation of actors in Bollywood?
From the younger generation of Bollywood actors, I really like Alia Bhatt. To me she's a good combination of 'beauty and brains'. Slip ups happen with everyone, but to own it and move forward is quite badass. I love her choice of movies, the roles she plays and she looks wonderful portraying her characters with grace too.
How do you look back at your journey in Bollywood?
I have very fond memories about my journey in Bollywood. The people I met, worked with all have been so instrumental in shaping me into who I am today, I wouldn't want my life any way else. In fact, Bollywood has gifted me some of my very best friends I call family today.
Do you enjoy your glamour life more or medical life more?
Not trying to be diplomatic, but I enjoy both professions in equal measure. Both are something that I wanted to pursue and be great at. I didn't let either stop me from excelling in the other. Today with a master's degree in Psychology from Harvard, I feel intellectually fulfilled, however with the glamour life, I am emotionally and socially content. For me, it's an amalgamation of both that makes me who I am.
With the advent of OTT, content has taken centre stage in Bollywood. How do you look at this change as an actor?
As an actor, it's imperative to adapt to what's new and trending. One has to be on a platform your audiences are now interested in. The change is not very stark, however, the whole process of shooting a 3 hour movie to shooting short episodes is a welcome one. My experience with OTT web series Mismatched, Escaype and so on was enjoyable.
Today, female actors above 40 are not just shouldering films on their own but also playing lead characters, which was not the case earlier…
I believe there's no rulebook until when a person can or cannot do something, for example – play lead characters. On the contrary, if male actors can lead and shoulder an entire film in their 40s, 50s even, why not women? It's refreshing to see Bollywood and OTT platforms shattering stereotypes promoting such content. What's even more heartening is the audience accepting these characters and roles. At the end of the day, from what I have observed, it all comes down to talent, presenting topics that resonate with the audiences, and good acting – which the slightly older generations have a little more practice in. In the same tone, it is also why I started my beauty pageant to shatter stereotypes!
What's next?
Focusing on my beauty pageant for now as it is happening in September. I want the best experience for the participants and to go home transformed. 'Mismatched 3' is in the pipeline which will be telecast on Netflix. Other than that events such as judging various pageants, as a chief guest to various events keep happening.