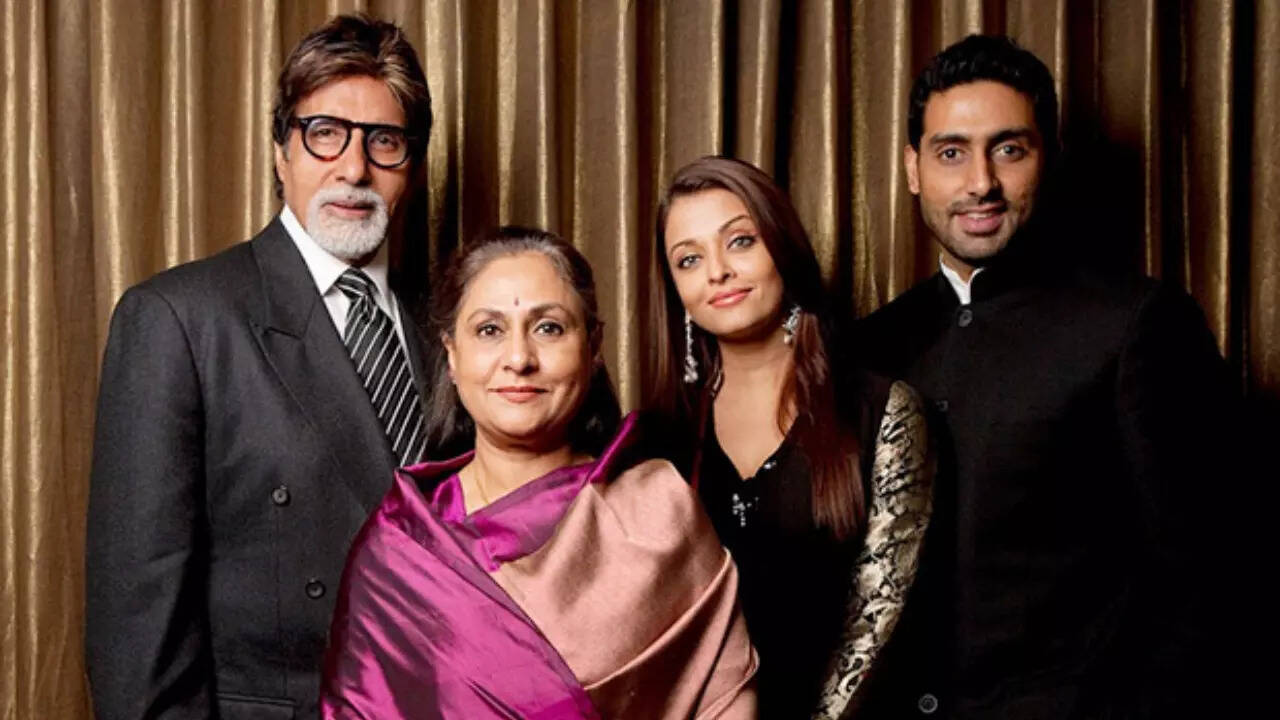 Abhishek Bachchan
who launched the trailer of his film 'Ghoomer' today is breaking the mould with each movie. The actor was last seen in 'Breathe Into The Shadows' season 2 and 'Dasvi' before that. Now in 'Ghoomer', he plays a coach to Saiyami Kher's character who loses her hand in an accident and plays cricket with just one hand.
Amitabh Bachchanhad showered praises on the film this morning through his tweet.
Big B had expressed, "khel badhiya hai .. sun lo sab ; dekhne jaoge pata chale ga tab !! खेल बढ़िया है, सुन लो सब; देखने जाओगे पता चलेगा तब !!!
GHOOMAR GHOOMAR GHOOMAR !!!"
So, during the trailer launch, Abhishek was asked about his mother Jaya Bachchan and wife Aishwarya Rai Bachchan's reaction to the trailer of 'Ghoomer'. He laughed and said, "Bohot kuch kahaa unhone (They had a lot to say)." However, he didn't really revealed the feedback which he got from them. He further expressed, "It's a very personal thing to share. Har cheez ko nahi bola jaata. But I hope they are proud. Jokes apart, to get the endorsement of dad, mom and Aishwarya as actors is important to an actor. Ask any actor – to get approval of actors like Shri Amitabh Bachchan, Jaya Bachchan and Aishwarya Bachchan is a great thing. They are on the top of their game, they know what they're talking about. So you feel very happy when they like your work. I am thankful to them and more thankful to Balki for making a film that they liked nahi toh ghar jaana mushkil hota (laughs). They are happy, excited. They haven't seen the film yet but I hope they like when they see it."
'Ghoomer' is set to release on August 18 in cinemas.