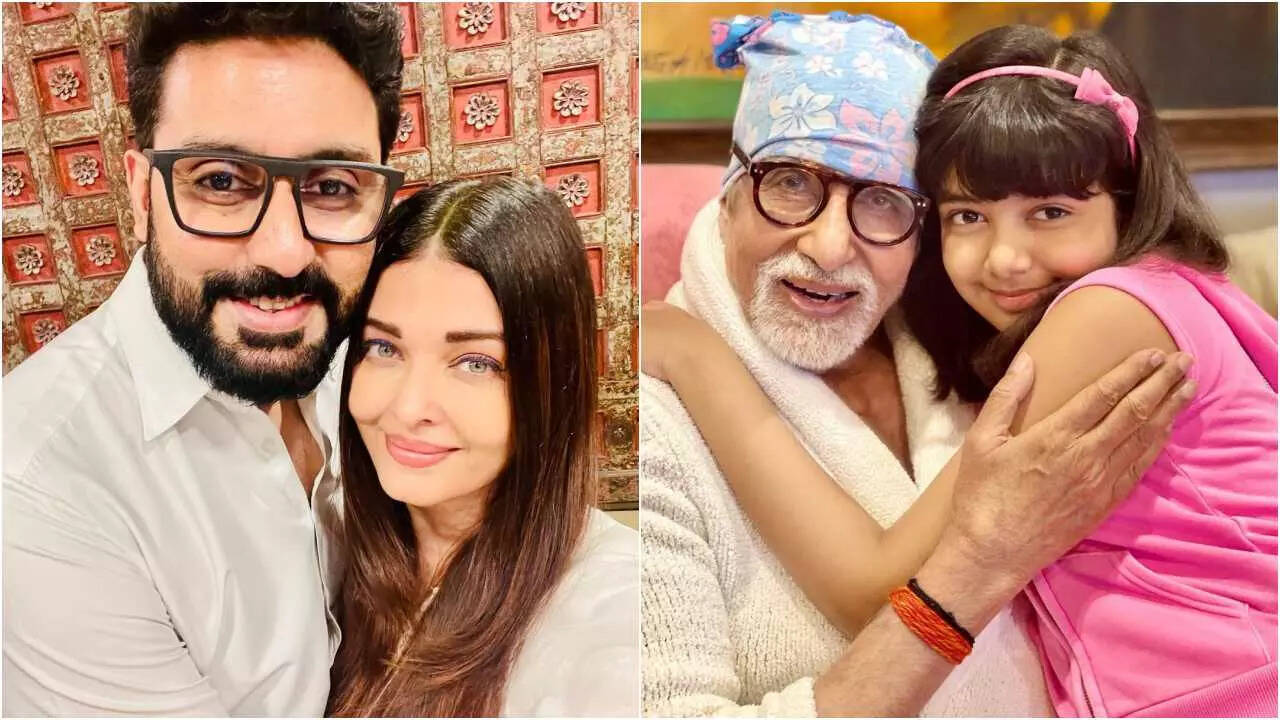 Abhishek Bachchan
, who is gearing up for the release of R Balki's Ghoomer also starring Saiyami Kher, recently opened up about being born into such an illustrious family and how wife
Aishwarya Rai Bachchan
teaches their daughter Aaradhya the importance of her surname.
In his recent podcast with Raj Shamani, Abhishek said that his surname is sacred to him because whatever he is today is because of his surname.
He added that theBachchan surname was given to him by his grandfather Harivansh Rai Bachchan and his father Amitabh Bachchan has done a fantastic job of furthering that name and the dignity associated with it.
Talking about making Aaradhya aware of the weight of that legacy, Abhishek revealed that Aishwarya teaches the same to their daughter. He added that as parents they don't want to put pressure on her but she must be respectful of what her father, her grandfather and her great-grandfather have done and achieved. "She must respect that, and never do anything to deplete that," he said.
A couple of days ago, Abhishek had remembered feeling overjoyed after delivering the first hit film of his career and then going home only to be greeted by his father Amitabh Bachchan. It was the 2004 action film Dhoom and it came four years after Abhishek made his debut as a leading man with Refugee.
No matter how many hits or failures an actor delivers, the 47-year-old star believes it is important to give the best shot to a project and then look forward to the next one.