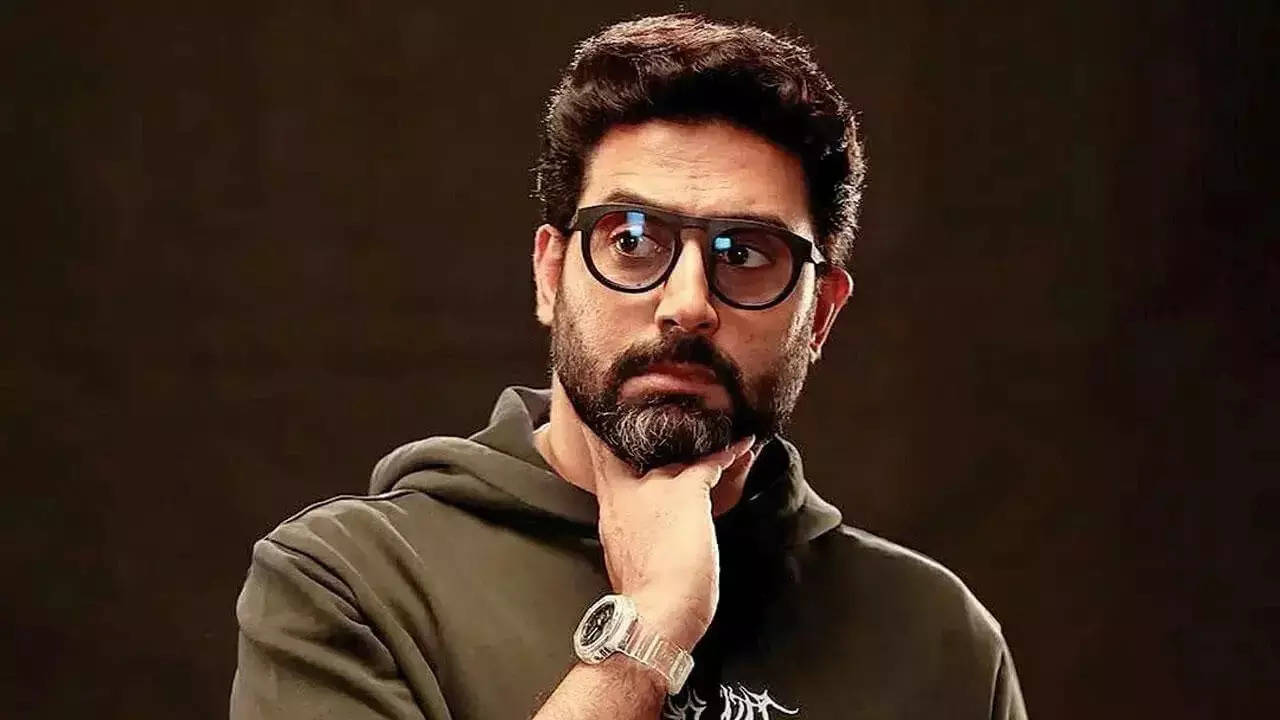 Abhishek Bachchan
will be seen next in R Balki's 'Ghoomer' where he plays an ex cricketer who turns coach to Saiyami Kher's character. She loses her right hand in an accident and he then inspires her to still ace her game with no sympathy. The makers revealed the trailer today at an event in Mumbai and Abhishek talked about his preparation for this character.
The actor revealed that he had to train so that he looks natural as a left-arm spinner.
Abhishek revealed, "The character I played Paddy sir is an ex Indian cricketer and he's a left arm spin bowler. Although, I'm a leftie, weirdly, I bat with my right. I'm ambidextrous. I bowl with my right hand. But I write with my right hand. The only training I had to do was to train myself with the left hand so I spoke to one of my dearest friends, my childhood friend who is a left arm spinner, Rohan Gavaskar. He's one of the people I have maximum respect for, with the way he conducts himself and his life. So, I asked him for some tips and he helped me. That was the preparation to make it look as natural as possible. Apart from that, I just copied Balki, even if you see my look in the film, it's like him. "
AB revealed that he copied his director Balki because his take on the film was important and unique. He said, "What I liked about the character is very assertive. You will feel very brash and rude. But he doesn't want to give her special treatment because the world wouldn't give her special treatment. He doesn't want her to look for sympathy and that's how Balki felt. Put that aside, how good the cricket person are you? If we tell you this is a story of a one-handed cricketer, you will have sympathy for her, but we don't want sympathy. That's his way of inspiring her. That's a very unique way of portraying this character and that's what I liked about this film."
'Ghoomer' also stars Shabana Azmi and Angad Bedi. The film is set to release on August 18.