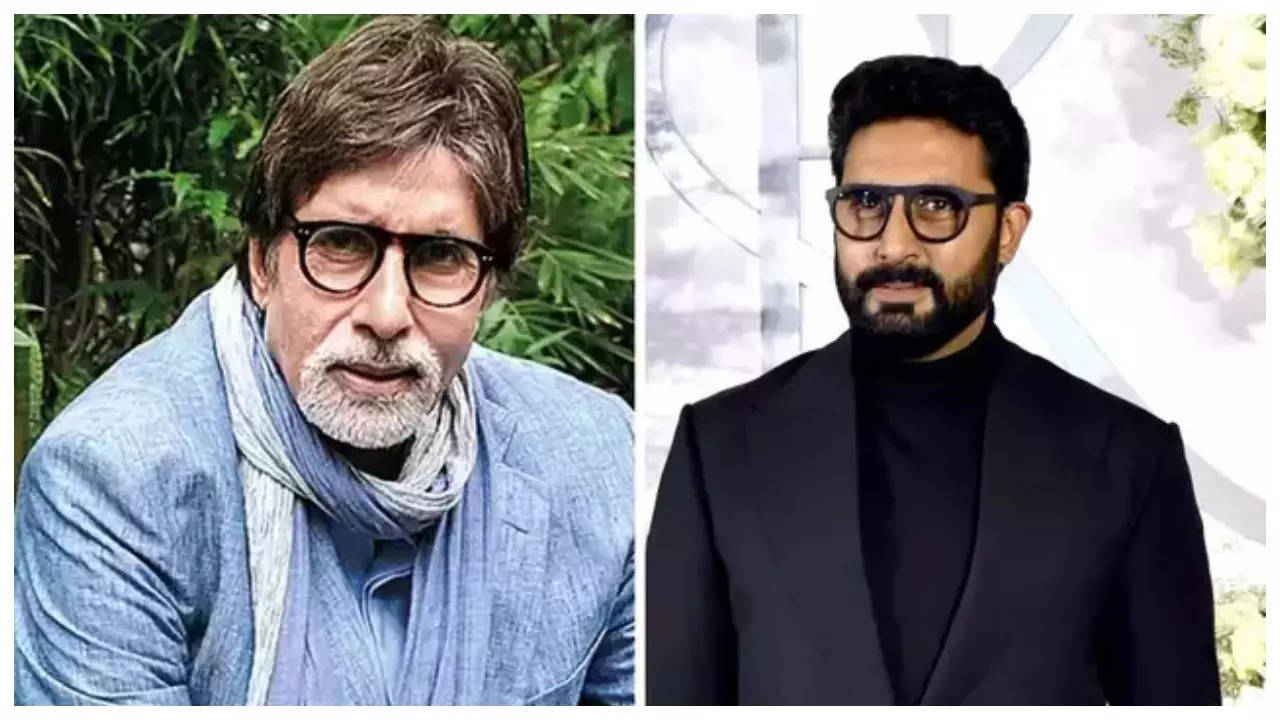 Amitabh Bachchan
is the superstar of the millennium, there will hardly be anyone else who has seen this kind sustained fame for over 50 years. However, behind all the magic, he is a simple man who loves his family and kids and wants the world to know what they are achieving. This can be noted from his social media feed where he generously talks about his son AbhishekBachchan's films and his performances.Abhishek is currently gearing up for his filmGhoomer where he plays coach to a paraplegic cricketer, played by Saiyami Kher.
Talking about his dad's love and affection, Abhishek, in a recent interview, said that his father has become more comfortable with talking about him in public. In fact, when he asks his legendary father to go easy on the praise, the reply he gets is 'What the hell!! I'm your father!' He also went on to add that he's almost 47, but he will always be Amitabh Bachchan's boy and he understands it now because he himself is a father and whenever Aaradhya does something, he wants to show it off to the world.
He also points out that at the end of the day artists also have vulnerabilities, like at the start of his career when his movies weren't doing well and he was getting lambasted, no one entertained the thought of what his parents would be going through, they were absolutely powerless. He also added that he finds people insensitive who criticize his father for praising him because they forget that he's also a father and one can only imagine how much courage he must have mustered after so many years to finally say what he feels like.