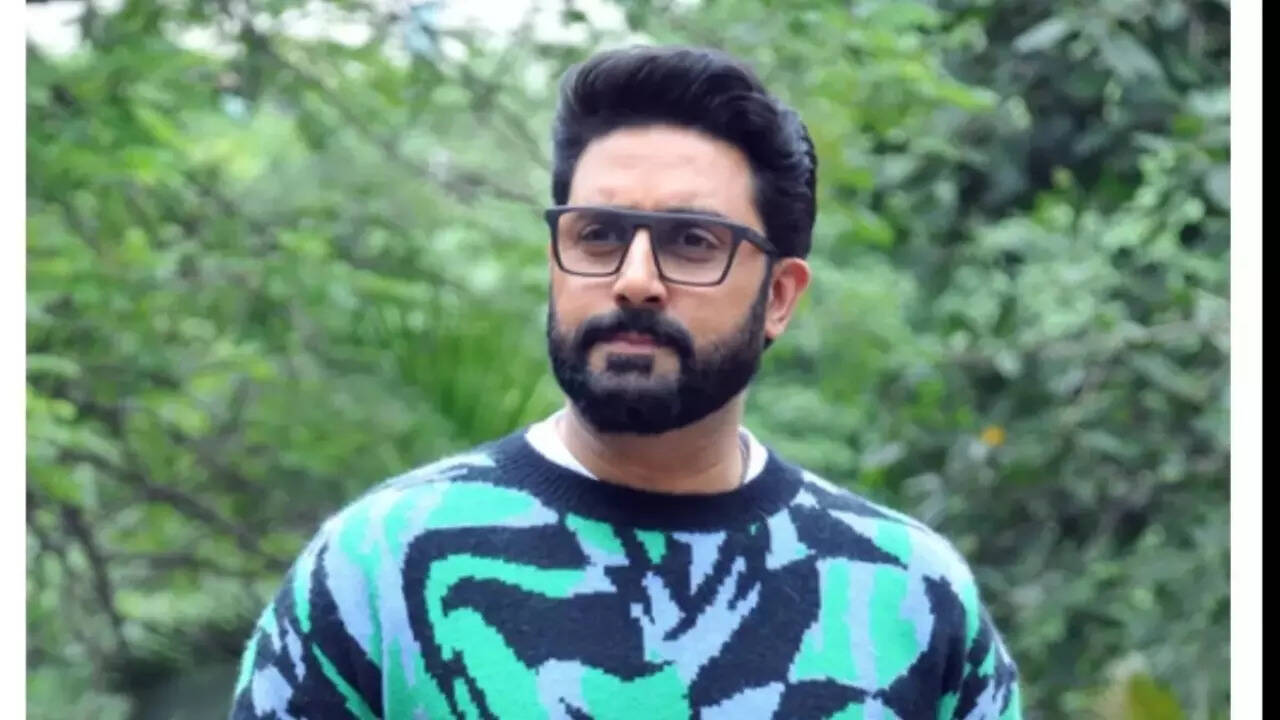 Abhishek Bachchan
's next release 'Ghoomer' is set to release in theatres on August 18. The film directed by R Balki sees Abhishek as a cricket coach to Saiyami Kher's character who loses her arm in an accident. Abhishek's last few outings have been on OTT and got him immense accolades, however, the actor reveals why they opted 'Ghoomer' to be a theatrical release and not digital.
In an exclusive chat with ETimes, Abhishek revealed, "I've never looked at 'Ghoomer' as a sports film. For me, it's a very inspirational film which is all heart. When we were discussing with the release strategy and when we decided that we're releasing it in theatres on August 18, several people told us 'no'. They said, it's just these larger-than-life, event films that are drawing the audiences into the cinemas. For me, the emotion, the hope and the heart is the event of the film. Balki has pitched it at a scale where it is a theatrical experience. Not just the last half an hour or 40 minutes, which is, if I may say so, mind-blowing. When I was watching it at the mix, I was actually standing up, clapping and crying in the last half an hour, 40minutes. That aided us in believing that it is a theatrical film. But for me, the larger-than-life aspect of the film isn't an event, isn't an action piece. It's the heart and emotion. I came out of this film, with a smile on my lips and a tear in my eye. That's also what cinema is about."
He further talked about this beautiful aspect of watching a film in theatres. "It's so weird how we go to that dark theatre and although, you're sitting next to a complete stranger, you have no inhibitions. You have no problem crying your heart out, next to a rank stranger.
Agar aap ghar pe baithe
ho and your parent or girlfriend or your wife is sitting next to you, you hide your tears (gestures of hiding a tear). But in the cinema, you don't do that. That was one of the main reasons because this film is going to make you laugh, it will make you cheer, this film is going to make you reflect, it's going to make you emotional – all at the same time. That's why we felt it should be put in theatres and it's worthy of a theatrical release."
Watch the interview here:
Abhishek Bachchan On Being A CARBON COPY Of Jaya Bachchan, Big B's DRUNK Scene | Ghoomer Interview
Amitabh Bachchan also has a cameo in the film and it also stars Shabana Azmi and Angad Bedi, alongside Abhishek and Saiyami.