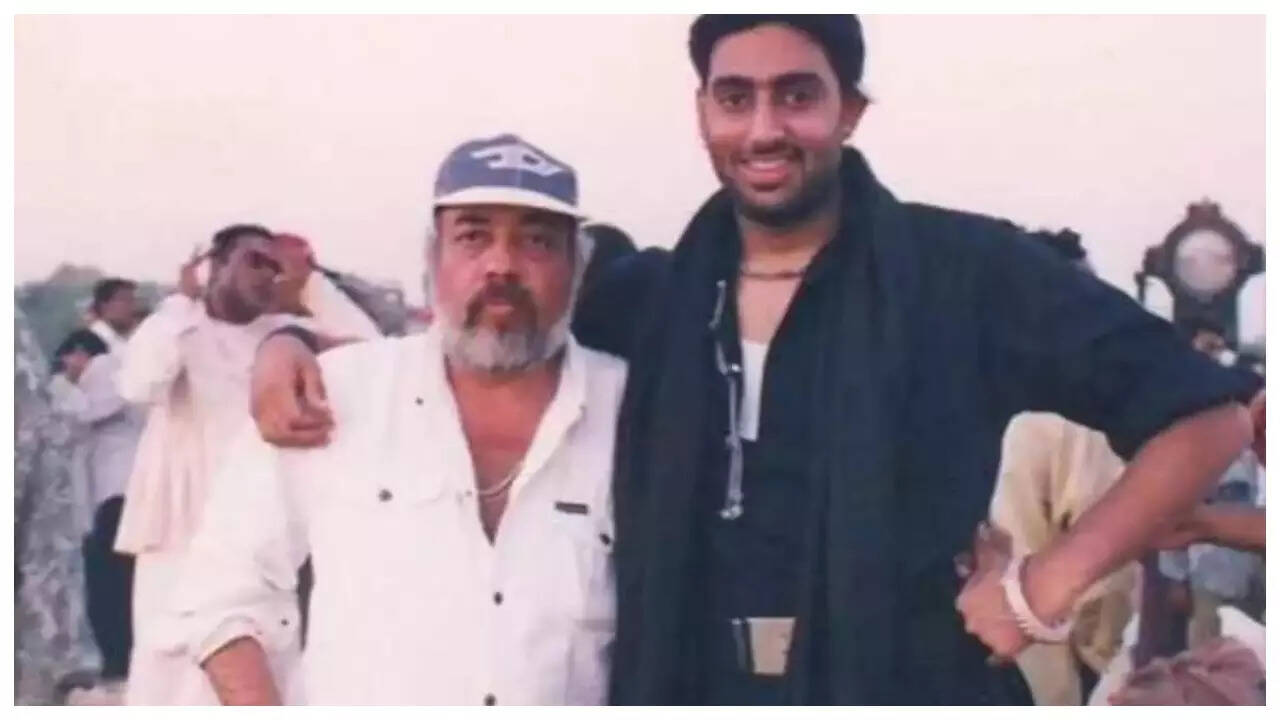 Abhishek Bachchan
recently opened up about his first tryst with acting, when he began shooting for JP Dutta's 'Refugee'. The actor had a tough time shooting for this romantic drama and he once ended up giving multiple takes.
Recalling the incident, Abhishek told Humans of Bombay, "I remember OP Sahab came and said let me tell you the dialogues and I was like ya sure. It was a scene between me and Kulbhushan Kharbanda. I had to fill jerry cans with water, as I embark on a trip with them. He asks, 'Mr, what is your name?' and I had to say, 'Name? Refugee.' I thought I got this, I am the bomb, I know how to do this.' In my foolish, immature arrogance, the moment he told me the dialogue 'Name Refugee', I switched off! So I didn't even listen to the three pages of dialogues after that! I had no clue."
Abhishek revealed that he didn't know there were three more pages of dialogues while JP Dutta was also confused why the actor had stopped.
They began shooting again and Abhishek again stopped at the same line. JP Dutta intervened and asked, 'What about the rest of the dialogue?' to which a shocked Abhishek asked, "What rest of the dialogue! That's when I got to know there were three pages and oh my God, all hell broke lose!" Abhishek added that he was "shivering" while filling the cans and there were numerous retakes later. He revealed how thousands of people had gathered to watch Bachchan's son shoot. "All the actors were there, Reena Roy ji, Anupam Kher ji, who is also one of my acting coaches, he is sitting there and suddenly I started thinking all these guys would call my dad and say, 'Amit ji, ye toh gaya kaam se, isko waapas bula lo.' There were people whispering and all of that. I had to do 17 retakes and it was just chaos! I was sweating, panicking and JP sahab understood that this guy has lost the plot," shared Abhishek.
Recalling what happened after the multiple retakes, the actor added, "After the 17th take, he just got up, and I thought aaj toh padi (I am gone today), he will throw me out of the film, I am done. He came, placed his hand on my shoulder–I felt the heaviest of hand–and asked me what's wrong. I told him I was really nervous, there were so many people. So he threw everyone out of the set. There was only our DOP, him, me and Kulbhushan ji. JP sahab said don't worry, learn your lines, even if takes two days, we will be here till we get it right. It was so reassuring, in the next take, it was okay."