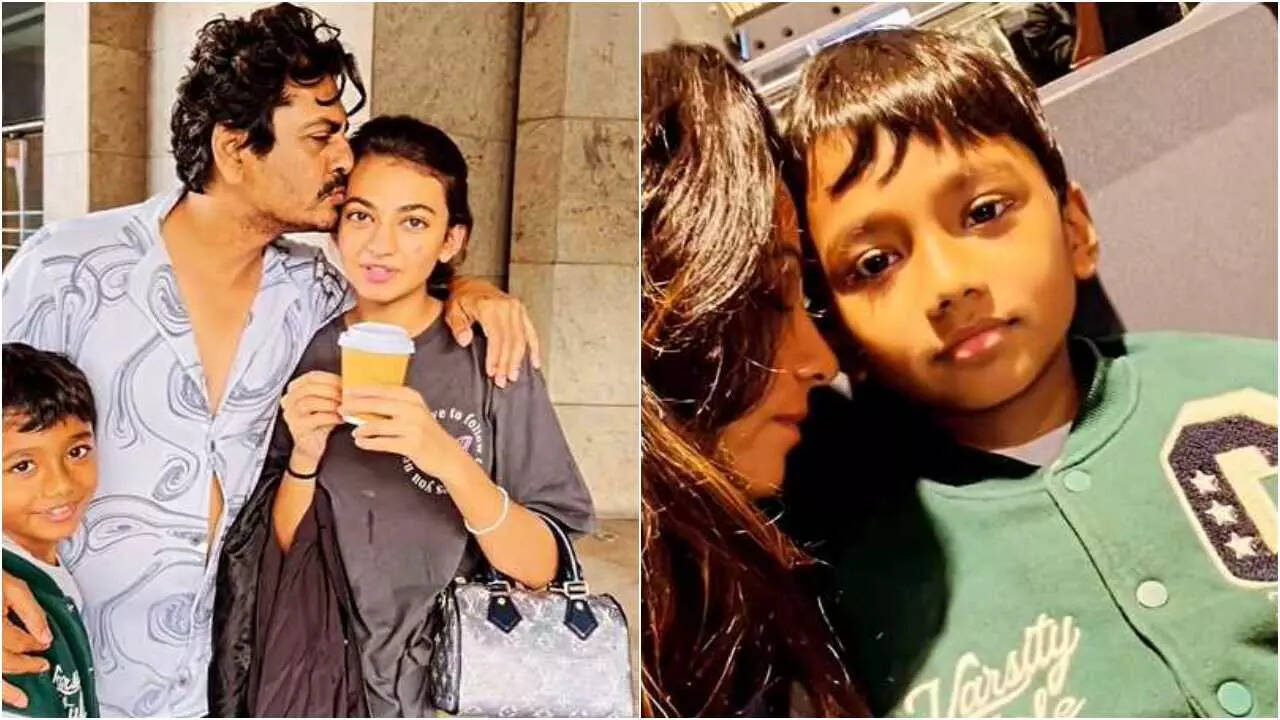 Nawazuddin Siddiqui has finally been able to spend quality time with his kids daughter Shora and son Yaani after his legal battle with estranged wife Aaliya. The couple are yet to be officially divorced.
Aaliya
has moved on from her broken marriage. She has also changed her name from Aaliya Siddiqui to Aaliya Anand Pandey, which appears in her Instagram bio.And it seems like Nawazuddin and Aaliya have finally decided to co-parent their children by putting aside their differences.
On Friday, Aaliya shared an heartwarming video where Nawazuddin was seen having an emotional moment with his kids Yaani and Shora. He could be seen holding Shora and Yaani in his arms while planting a peck on his daughter's head. Aaliya can also be seen adoring her little son and showing off her affection.
"Captured this beautiful moment of unconditional love of a father for his children..Soo happy to see them all bond..feeling of emense gratitude to the universe that Nawaz spent two full months with our children making them feel Soo loved and complete," Aaliya captioned the video.
After Aaliya's exit from Bigg Boss OTT 2, she had recently spoken to ETimes about how Nawazuddin has been spending good time with their children. She had said that their kids are happy and thanked Nawazuddin for the big support.
"I haven't met the kids yet, it has been a month. Nawaz is roaming with the kids all over, currently they are in Hyderabad since he is shooting there. The kids are very happy with their father and the biggest support I have from Nawaz is that he has become close to the kids. He is taking care of them. Nawaz is giving them a lot of time and he has fulfilled his responsibility towards the kids. There can be no bigger support than this. I am very proud of him," Aaliya had told us.
Meanwhile, Aaliya is now in a new relationship. She had told us that she has moved on and her new relationship is more than friendship. However, she had clarified that there's no commitment between them.
She had introduced her new Italian boyfriend on Instagram and later had said that she will wait for an year or two to tell daughter Shora about it since she asks her about the new man in her life.