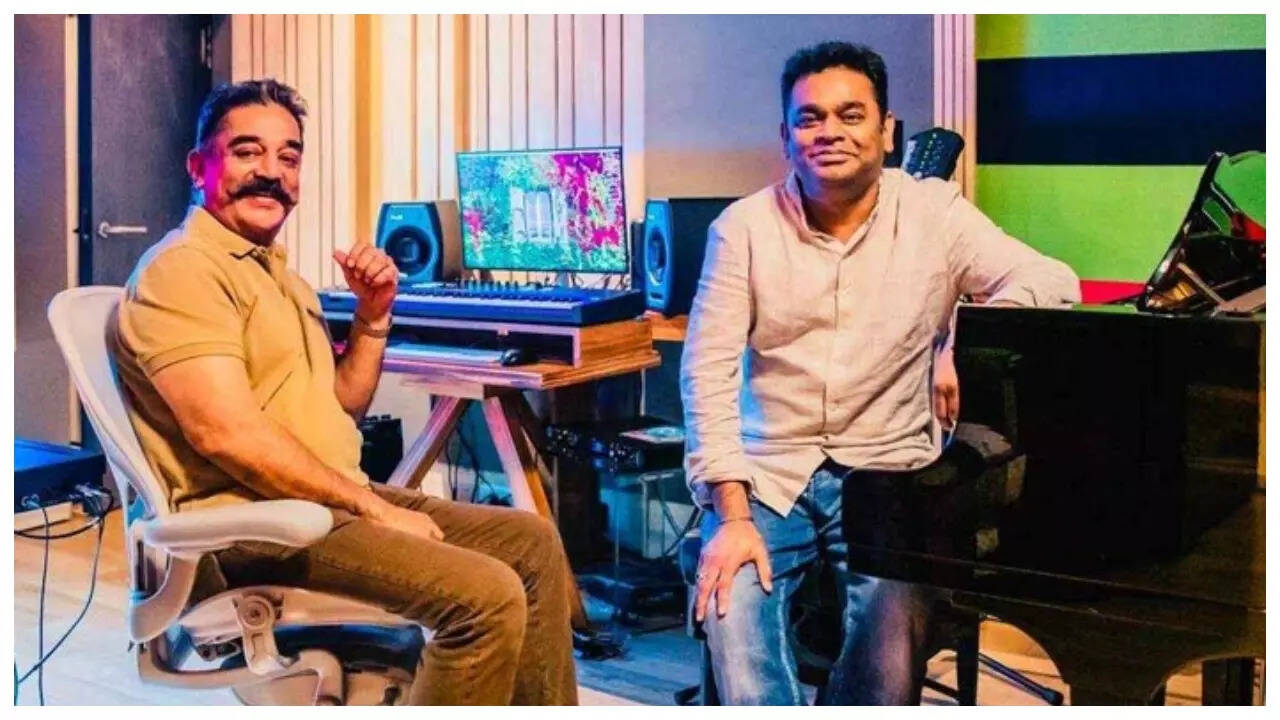 A. R. Rahman
and Kamal Hassan are two of the biggest stalwarts of South cinema, the two artists had collaborated on Shankar's 'Indian' for the first time. The duo were recently spotted together in America where Haasan had flown to be part of a launch event of his upcoming film Kalki 2898 AD.
Now, in an interview with The Hindu, the maverick composer opens up about his thoughts on Kamal Haasan.He feels that Kamal got trapped inTamil industry and while it was okay for people like himself, but not for Kamal. He stated that 20 years ago, the actor, who had the money then, should have just gone to Hollywood and made a film there as an experiment, without worrying about the results. He added that he can still go ahead and do it even now.
He also revealed that when they recently met, he asked him to make an English film just for the heck of it and not be judgemental about it. He also highlighted that the duo watched Oppenheimer together after which the two had lunch, during which Rahman pointed out that Kamal Haasan comes from six generations of filmmaking and hearing him talk and narrate stories is always fascinating, as he still watches a lot of movies and remembers scenes and dialogues from them and keeps pointing out interesting trivia.