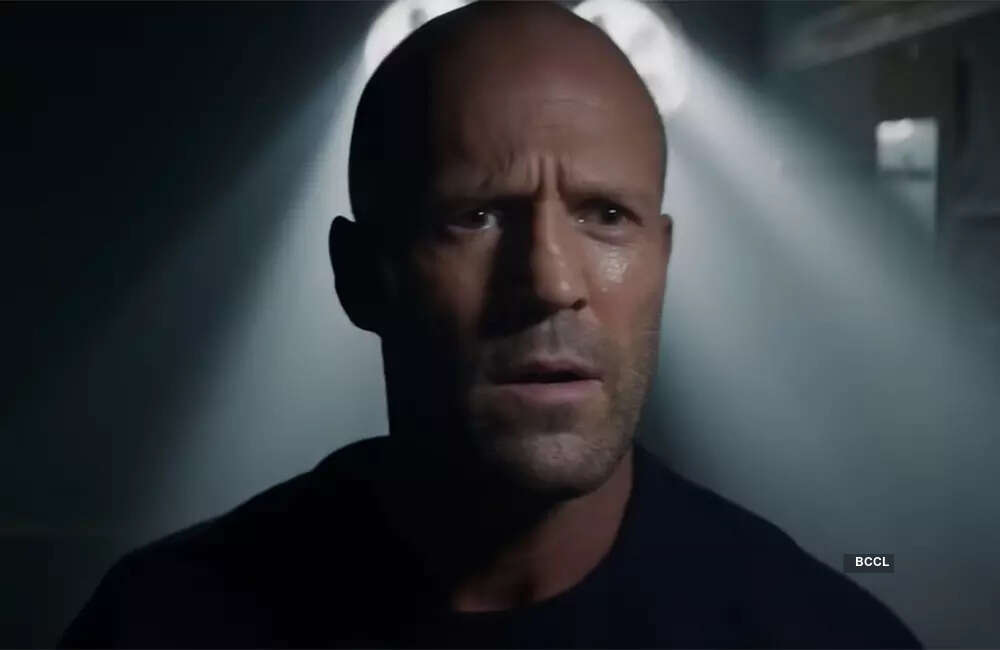 Meg 2: The Trench story:
A research team dives into an unexplored ocean sector to discover new species. But a mining operation sabotages their mission, and the crew must survive a group of megalodons (prehistoric sharks) and outsmart the greedy corporate plunderers.
Meg 2: The Trench review: The movie's predecessor, Meg (2018), was a campy fare that gave a nod to cult outings such as Jaws, Jurassic Park, and their ilk. In this one, director Jon Turteltaub has handed over the helm to Ben Wheatly. The canvas is bigger and the threat meaner, but Meg 2: The Trench does not fully exploit it, and fails to play to its strength or reach its potential. It ends up as a generic creature feature with a predictable premise and stereotypical characters.
The movie begins with a fight between monstrous creatures, one that's a cross between a lizard and a crocodile, a T-Rex and the titular megalodon, and moves on to an eco-warrior Jonas Taylor (Jason Statham) singlehandedly taking on a group of miscreants dumping toxic waste into the ocean. That sets the film's tone, and you can predict what's in store. But things get exciting when a billionaire owner of an oceanographic institute, Jiuming (Wu Jing), demonstrates that he has a bond with a meg in their captivity. Soon after, as the crew embarks on an exploratory mission, one is treated to bioluminescent flora and enigmatic fauna. Things go downhill when their mission is sabotaged. The part where they fight for survival and reach the rescue station three kilometres away wearing high-tech suits is thrilling and well-executed. But soon, the narrative tanks like their vessel.
The plot gets convoluted when the group needs to deal with terrorist-like villains, lizard crocodiles, a group of megs and a giant octopus! And in between, there's cheesy humour from the crew members—DJ (Page Kennedy), Jiuming and James Mac' Mackreides (Cliff Curtis). Out of nowhere comes a Fun Island where beach bums are holidaying and must be saved, adding to the movie's length without doing much for the plot.
The performances are nothing to write home about, including Jason Statham, who doesn't seem to put his best foot forward for this one. His scenes with Jiuming's niece Shuya Sophia Cai are only intermittently heartwarming.
The megs swimming across the ocean often look gimmicky, but the main fight is done well. Meg 2: The Trench is not a monster masterpiece and is passable if one wants cheesy fun.